Toronto FC: Why Alejandro Pozuelo is set for historic season
Toronto FC Designated Player Alejandro Pozuelo will enter his second season in MLS this year. Here is why it could be a historic one for the Spanish playmaker.
There are few players in Major League Soccer that have the same pedigree and calibre as Alejandro Pozuelo. A bonafide star in Belgian football, playing in La Liga and the Premier League, starring in European club competition also, the Spanish playmaker is one of the most gifted individuals in the league.
This is why Toronto FC signed him as a Designated Player, after all. With the departures of Sebastian Giovinco and Victor Vazquez burning a creative hole in the midfield, Toronto turned to Pozuelo to solve the offensive problem. They could not have hoped for better.
Pozuelo was excellent in his first season in MLS. In 2524 minutes, Pozuelo scored 12 goals and recorded 12 assists. Both were team-leading figures for Toronto FC. In fact, only two other players combined for 10 or more goals and assists. Pozuelo notched 24.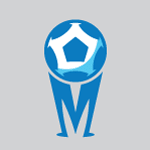 Want your voice heard? Join the MLS Multiplex team!
Write for us!
But his form did undoubtedly slide as the season progressed. In his first eight games, Pozuelo scored five goals and assisted six, a truly staggering rate of creation and scoring. He then enjoyed a nice run close out the regular season, scoring three goals and assisting three goals in his final six games, but in his other 18 games, he scored or assisted only seven goals.
Pozuelo's inconsistency, however, was not as a result of his inability. This was not the Spaniard failing to replicate his performances time and again because he was not able to. There was a much more basic reason for his up-and-down form: he was tired.
In September, Pozuelo said, 'I didn't know my legs would be able to take that many games in a year.' In the playoffs, he added, 'I said to the coach I feel a little more (sore) now at this (point of the season) because I play 74-75 games. And, yes, I feel a little bit tired sometimes in the game in the last (few) minutes.'
Put simply, Pozuelo played a lot of football over an 18-month period. In fact, from July 26th 2018 until the MLS Cup, Pozuelo played 78 competitive games. That works out as a game every six days without any break whatsoever. Pozuelo played half a season with Genk until then being sworn straight into the Toronto FC set-up for an entire MLS season. That is not easy, and it took a toll on his performances.
At present, then, Pozuelo is enjoying a well-earned rest. With almost four months between MLS Cup and the 2020 season opener and no CONCACAF Champions League campaign to worry about, Toronto have been able to give their star player some extended time to rest and recuperate ahead of the 2020 campaign. And Pozuelo believes that he will have a better year because of it:
"I think next year will be different because this last (stretch of TFC games), I feel a bit tired in games and I think next year when I feel fresh, it will be different. I think next year will be better than this year."
Pozuelo proved just how good he is in his first season in MLS. Now that he is fresh, he could be set for a truly historic campaign. And Toronto FC will be the benefactors.