Seattle Sounders: 5 questions for the 2020 season
The Seattle Sounders won MLS Cup in 2019. Here are five key questions which will help to determine if they can once again be successful in 2020.
Its only been a couple of months since the Seattle Sounders lifted their second MLS Cup. As such, you could be forgiven for wondering why an article such as this has already been put together? However, the reality is that the Rave Green will begin preparing for the 2020 season this month. The first official day of training is set for Jan. 14 at the club's Starfire Sports practice facility.
Seattle's first game of the season will take place just over a month later on Feb. 20th, when they open their CONCACAF Champions League campaign. (More on this shortly). This will be swiftly followed by their MLS opener on Mar. 1st, at home to the Chicago Fire.
If you're a Seattle Sounders fan you are probably still on a (natural) high after last year and optimistic about the upcoming campaign. After all, we're talking about a club which is the epitome of consistency, backed up by Bobby Warshaw naming them best MLS club of the decade. However, the Sounders faithful also accept that nothing will come easy for their team,
With all this in mind, we consider five questions the Rave Green need to answer during the 2020 season.
5. Will Jordan Morris take his game to the next level?
When Jordan Morris joined the Seattle Sounders in 2016, a lot was expected of him. He didn't disappoint. He scored 12 league goals and added four assists, including six game-winners, which were second-most in the league and showed his ability to deliver in the clutch.
This form continued into the playoffs, where Morris started all six games, scoring twice and adding an assist, to help the Rave Green win their inaugural MLS Cup. Unsurprisingly, he was named MLS Rookie of the Year.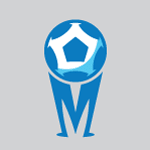 Want your voice heard? Join the MLS Multiplex team!
Write for us!
The 25-year-old will be the first to admit he took a step back the next year, although he still helped the team qualify for a second straight MLS Cup final appearance. The following campaign was a disaster on a personal level as he suffered a torn ACL in the Sounders' opening CONCACAF Champions League match and missed the entire MLS campaign.
However, this only set the scene for Morris to return in 2019 and have arguably his best year yet in Seattle, with 10 league goals and a career-best seven assists. He was named MLS Comeback Player of the Year, shone in the playoffs with three goals and an assist, and helped the Sounders win their second MLS Cup.
And yet, despite all this, you still get the feeling the Seattle native has another gear or two he can shift into to truly fulfil his potential. And with him only just beginning to enter his prime, there is every chance he will take his game to another level in 2020.