MLS expansion: Why Charlotte expansion offers hope to Detroit
MLS expansion team Charlotte vaulted a shifted array of hurdles compared to predecessors. Here is why their successful expansion bid offers hope to Detroit.
Soccer supporters in Detroit should stand up and cheer right away now that Major League Soccer expansion team Charlotte has gotten to work on its 2021 debut.
A no-deal objection to Detroit fielding a new team in the league has been because they lack a soccer-specific stadium in their plans. But when Charlotte starts play in 2021, the team will hit the pitch in Bank of America Stadium, home of the NFL's Carolina Panthers.
Owner of both teams, David Tepper, got that stipulation accepted by the MLS Board of Governors by shifting the hurdles supporters had to clear. The challenges met by Charlotte organizers include demonstrating a committed owner plus partnerships, both public and corporate.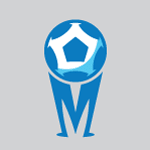 Want your voice heard? Join the MLS Multiplex team!
Write for us!
Also, the Charlotte ownership team will pay an expansion fee of $300-$325 million. This far exceeds the $200 million coughed up by the last two groups in Sacramento and St. Louis. Meeting those challenges, MLS Commissioner Don Garber simply said the league was satisfied that Charlotte would play in a downtown stadium. He didn't repeat the soccer-specific mantra that previous ownership groups had begun to believe was completely necessary.
Charlotte had to commit to being a quick-start MLS expansion club, as did FC Cincinnati. The Charlotte squad has about one calendar year to try and be competitive before hitting the pitch in early 2021. MLS supporters will see Charlotte play before Sacramento or St. Louis walks out on the pitch, despite being granted expansion after both cities.
That's the reason that the Charlotte organization has gotten start even while the ink on the acceptance contract is still damp. The team hired Zoran Krneta as sporting director on New Year's Eve. Tepper Sports and Entertainment tasked him with identifying and negotiating with talent, once his work permit is approved by the United States.
For Charlotte, their expansion success has stemmed from Tepper's leadership, intelligence and relationship with Garber. But Detroit has the leadership to meet the MLS requirements too, both cultural and commercial. The now-quiet organization in Michigan has included Detroit Pistons owner Tom Gores and Cleveland Cavaliers owner Dan Gilbert.
Detroit Mayor Mike Duggan repeatedly spoke to the soccer culture driven by Detroit City FC and the 92,000 registered players in the state. An MLS expansion team in Detroit would play at NFL Ford Field and the Ford family has committed to install stadium features especially for the soccer experience.
A Detroit MLS expansion franchise would be in an area dense with sports venues, all within a 15-minute walk: Ford Field, Comerica Park and the Detroit Red Wings venue. As the Charlotte bid proves, when the right bid comes along, MLS is willing to amend its previously believed grounded requirements for expansion. And given the leadership, the relationship with the Ford family, the fact that Detroit is the 14th-largest media market in America, and that there is an eagerness to see soccer in the city of Detroit, this all the makings of being the right bid.
The only negative sounds came from Garber himself. The MLS commissioner said that Charlotte, the 30th franchise, would be the last expansion team in this era. However, each time MLS has topped out, once a solid, attractive bid appears that makes sense, the Board of Governors sets a meeting time and listens before deciding. And Detroit could force their hand once more.
Charlotte has proven that MLS is willing to adapt to a special bid. And Detroit might just have a special bid. If they are willing to pony up the cash and jump over a couple of extra hurdles like Charlotte, MLS could still land in Detroit.