LA Galaxy: Aleksandar Katai still has Zlatan Ibrahimovic problem
The LA Galaxy signed Aleksandar Katai after the Chicago Fire declined his option. The winger is an exciting attacking prospect, but he also suffers from the same Zlatan Ibrahimovic problem: he is an attacking black hole.
Zlatan Ibrahimovic is one of the greatest Major League Soccer players in history. He may have only graced the league with his presence for a season-and-a-half, but his goalscoring rate rivals the best in league history and he was the premier player in the league alongside Josef Martinez and Carlos Vela.
Yet, for all however great the Los Angeles Galaxy striker's 53 goals in 58 games was, he was also problematic to the overall offensive play of the team, especially in his second season. Zlatan may have been great, but he did not necessarily improve the team to the level that you expect of a player of his ability and production.
His main problem was his selfishness. He did not work hard enough out of possession, allowing opposing teams to play out from the back easily, while he was the bonafide attention-grabber of offensive moves, meaning the Galaxy always looked to him. He was an attacking black hole of sorts, the ball always attracted to his foot.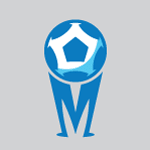 Want your voice heard? Join the MLS Multiplex team!
Write for us!
So, when Zlatan announced that he would be departing from the LA Galaxy in the offseason, while there was clearly a doubt regarding how Guillermo Barros Schelotto would replace his goals, there was also hope that the LA Galaxy head coach could now build a more rounded, complete and cohesive team.
A part of that building process has seen former Chicago Fire DP winger Aleksandar Katai arrive in LA. Earlier this week, the Galaxy signed Katai with Target Allocation Money, likely buying him below the DP threshold. Katai had six goals and seven assists for the Fire last season before scoring 12 and assisting five the year before. Like Zlatan, he is a match-winner, just as LA Galaxy general manager Dennis Te Kloese implied in a statement upon announcing his signing:
"Aleksandar is a proven attacking threat who will be an important piece on our team. In addition to his success playing in Europe, he has shown his quality in Major League Soccer since he joined in 2018. We are excited to add Aleksandar to our roster and look forward to him representing the LA Galaxy."
There are things to like about the signing. Katai is a goalscorer, he can produce brilliant individual moments like few others in MLS, he averages 2.6 dribbles per 90 over the past two seasons, which is fifth-best in the league, more than double his likely replacement, Uriel Antuna, and he creates chances, as proven by the fact that 43% of the chances he created in 2019 were 'big chances' — all these stats are per Ben Baer in this piece on mlssoccer.com.
However, while all that may be true, and while Katai certainly has the potential to explode when playing in a superior team in which less attention will be paid to him with Cristian Pavon on the opposite flank, the same Zlatan problem exists: he is an attacking black hole.
Katai may produce sublime moments, but he will also demand the ball with regularity, lose it cheaply, dribble down crowded corridors as he tries to make the magnificent happy. He is an excellent, high-ceiling footballer, just like Zlatan, though to a much lesser extent, but he has the same self-centred problem as the big Swede.
The hope for the LA Galaxy was that they could reorientate their team and spread their resources across multiple positions and players. But by bringing Katai, they may have just changed the Zlatan problem to another player. Katai could come good, absolutely, but this could equally all end in tears.