Sporting KC: Top 10 Moments of the Decade
Sporting KC enjoyed a rebrand, MLS Cup win, three U.S. Open Cup victories, and opened up the checkbook. But which is their moment of the decade?
From 2010-2020, Sporting Kansas City have been one of the most successful franchises in Major League Soccer. Throughout the past decade, they have added four major trophies: three Lamar Hunt U.S. Open Cups and one MLS Cup.
The organization has been led by three captains: Davy Arnaud, Jimmy Nielsen, and Matt Besler, and just one manager, Peter Vermes, who led SKC to the rebranding from the Kansas City Wizards to Sporting Kansas City in 2010, as well as transferring from Community America Ballpark to Livestrong Sporting Park. Since 2010, players have come and gone, all accept Matt Besler and Graham Zusi, but Vermes has always remained.
The evolution of the league has allowed SKC to play the small-market game without being forced to spend much money, but they capped off the decade with a big signing. This acknowledgement from Vermes and his front office will now allow for more success in the club's future.
Here are Sporting KC's 10 most memorable moments from the past decade.
10. Revolution win in Eastern Conference Semi-Finals
Sporting Kansas City had a wild win in the Eastern Conference Semi-Finals of the 2013 MLS Cup Playoffs. After losing leg one at Gillette Stadium 2-1, SKC managed to grab a 3-1 win in the return leg at home to advance on an aggregate score of 4-3.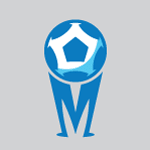 Want your voice heard? Join the MLS Multiplex team!
Write for us!
After Aurelien Collin scored his second goal of the tie in the 42nd minute, the Revs retook the aggregate lead in the 70th minute after Dimitry Imbongo's side volley overpowered Jimmy Nielsen. Seth Sinovic's signature moment for SKC came in the 79th minute, when he blasted the ball past Matt Reis to even the aggregate score at 3-3 to send the match to extra time.
This is perhaps one of the moments that haunts Matt Reis today. As he attempted to throw the ball out, Benny Feilhaber read it and drove down the right flank, where he was able to find Claudio Bieler at the penalty spot, who made no mistake. This victory allowed Sporting to advance to the Conference Final, where they beat the Houston Dynamo, and finally win a second MLS Cup after defeating Real Salt Lake in the final.