US Soccer: Youth systems the reason for international struggles
US soccer has a problem: The pay-to-play system is limiting access to low-income kids, restricting the size of the talent pool in the country. This is the reason for the international struggles.
Youth soccer in the United States has a problem. An array of systematic issues has created a youth soccer federation that is failing to cultivate quality players.
With so many kids in the country playing soccer — around three million currently — the U.S. should be a breeding ground for soccer stars, especially considering the country's prominence in other major sports.
But unfortunately that is not the case, and the U.S. Men's National Team is struggling to stay relevant in international soccer. So what exactly is the problem for the development of US soccer?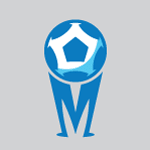 Want your voice heard? Join the MLS Multiplex team!
Write for us!
The crux of the issue is the affordability of youth soccer leagues across the nation. U.S. Soccer's pay-to-play model has been criticized by some for pricing kids out of playing soccer. It costs around $3000 a year for kids to play competitive soccer. With travel, equipment and other costs, that price can double. This restricts access to competitive soccer for kids in low-income households whose parents simply can't afford it. Just 11% of boys and girls registered in clubs are from households that earn less than $25,000 a year. Meanwhile, more than one-third are from households that make more than $100,000 a year.
And yet, MLS Commissioner Don Garber doesn't see the pay-to-play system as a problem.
When responding to Alex Morgan's statements about the detriment of pay-to-play to youth soccer, Garber said that he doesn't agree. And it's easy to see why he doesn't believe pay-to-play is a problem. With 3 million kids registered, youth soccer creates a billion-dollar industry for U.S. Soccer.
Pay-to-play doesn't just affect the kids, however. Coaches are also hit with multiple paywalls in order to receive their licenses. The US Soccer coaching program includes a series of licenses and levels, which of course all cost money. Emulating what Iceland's soccer federation did — paid for hundreds of coaches to get licensed through UEFA — could improve youth soccer immensely. Having more qualified coaches means more quality players. Iceland's miracle run in the European Championships and qualification for the World Cup did not happen by accident.
Youth basketball's system also provides a perfect blueprint for US soccer to follow. An intricate network of scouts that still occupy high school gyms and neighborhood courts allows for any talented kid to be spotted. This expanded scouting network allows low-income kids to play on cheaper teams without having to risk their basketball future.
Now compare that to youth soccer. College and academy scouts usually only attend high-profile tournaments, meaning kids have to pay more to have any chance of being spotted, thus missing many of the gifted athletes who are capable of much more but simply are not allowed to prove it because they cannot afford to play.
Pricing low-income kids out of playing soccer removes an important demographic from the talent pool. Lowering prices or subsidizing registration for kids and coaches who can't afford it would be a smart step forward in expanding youth soccer and improving the quality of all leagues. However, money talks, and it seems increasingly unlikely the pay-to-play model will change. Until it does, the United States will continue to struggle to produce international stars.