MLS: 5 must-see league matches in 2020
MLS released their full 2020 schedule on Thursday afternoon. With the full slate of games now available, here's an early look at five must-see matches in 2020.
Major League Soccer announced its 2020 schedule on Thursday afternoon. The league's 25th season will feature a plethora of tasty match-ups along with two new expansion teams. The two new franchises, Nashville SC and Inter Miami CF, will play their first-ever games in 2020. Nashville host southern neighbor Atlanta United on Opening Day and Miami will travel to Los Angeles FC.
There are a few well-deserved gripes with the schedule, despite the inherent excitement. With the league up to 26 clubs in 2020, there is now an even more imbalanced feel. Most leagues around the world have clubs play each other home and away, but MLS is unable to do this with the number of clubs in the league. 2019 featured a somewhat balanced schedule with teams playing conference opponents home and away and out-of-conference opponents at least once. This will be the first season in MLS history where teams don't play every team in the league at least once.
Before we get to the five must-see matches of 2020, there are a few honorable mentions. Neither Hudson River Derby made the top five but the rivalry is still going strong. Any Cascadia Cup match is a fun one to watch, especially those between Portland and Seattle. Rocky Mountain Cup should be more enjoyable this year than in recent memory (Colorado is better already!), while the New York Red Bulls and Atlanta are always must-see TV when they match up. A Western Conference final rematch between LAFC and Seattle Sounders will also be appointment viewing in 2020.
With those out of the way, let's get to the five must-see MLS matches in 2020.
5. El Trafico
Will it be the same without Zlatan? Probably not, but no one can deny the star power surrounding these matches. LAFC still have Carlos Vela leading the way while both Christian Pavon and Jonathon dos Santos headline the star power for LA Galaxy. Even without Zlatan Ibrahimovic, there will be plenty of flashy names to go around.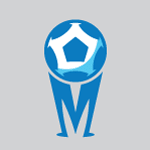 Want your voice heard? Join the MLS Multiplex team!
Write for us!
Both matches will be nationally televised this season, just like in 2019. LAFC host the Galaxy on May 16 on ABC, while the Galaxy host LAFC on August 23 on FOX as part of the 2020 Heineken Rivalry Week. Each match is sure to draw in tons of viewers if the rivalry's young but exciting history tells us anything.
The biggest storyline heading into these matches is LAFC's inability to beat the Galaxy despite dominating just about everyone else in the league. Yes, they got the monkey off their back in last year's Western Conference Semi-Final, but because LAFC failed to win MLS Cup and failed to beat the Galaxy in five tries in the regular season, the MLS statesman may feel like the big brother.
Both El Trafico matches are sure to live up to their billing and will be must-see, no matter who's on the pitch.