Houston Dynamo: Roster shake up in MLS Cup chase
The Houston Dynamo are chasing an MLS Cup. And in their pursuit, new head coach Tab Ramos is looking to retool his roster.
The Houston Dynamo are chasing an MLS Cup. And to get there, they are in the process of retooling their roster, from back to front. The offseason is long and significant, and the Dynamo are keen to master it.
Dynamo general manager Matt Jordan recently told reporters that the front office had deeply analyzed the team roster with new head coach Tab Ramos. As a result, they have made dramatic changes and more are on the way, he said.
Both Jordan and Ramos declined to show their hand on these changes just yet, which is of course what you would expect, but Ramos did provide some insight into what he would like to see happen over the course of the coming months: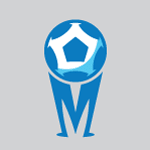 Want your voice heard? Join the MLS Multiplex team!
Write for us!
"I think that one of our priorities is that we need of course a goalkeeper and we are looking for one. And I would also like to bring a midfielder, and the rest just depends on what happens with the rest of the team."
The goalkeeper is perhaps the greatest need for the Houston Dynamo at present. Both 2019 starting goalkeepers were sent away this offseason.
As such, when they host the LA Galaxy on opening day set Saturday, February 29, the new keeper will be in net to ensure their win. Ramos will have a huge influence on who that goalkeeper is, of course, but so far, no one in the front office has leaked who his favorite candidates are.
As of writing, Michael Nelson, a 2018 MLS SuperDraft selection, is the only goalkeeper on the roster. Nelson has never played in an MLS game for the Houston Dynamo, but he dressed for two of their 2018 U.S. Open Cup games, the season they won that competition and debuted for the team that year in the BBVA Compass Dynamo Charities Cup. The team declined their option to keep starting goalkeeper Tyler Deric. They traded the other starter, Joe Willis, to Nashville SC.
While midfield and goalkeeper pose problems for the Dynamo, Ramos was especially positive about the Nashville trade that gained defender Zarek Valentin for the Dynamo. The right-back joins another trade acquisition from Montreal Impact, Victor Cabrera.
Both defenders have shined in their careers by winning aerial duels. Besides aerials, Valentin shows proficiency in holding onto the ball. Cabrera adds that his eagerness in aerials has gained him visible scars. Scouting reports also give Cabrera top marks in tackling and interceptions.
When the Houston Dynamo take to the pitch against the LA Galaxy to open the 2020 season, they will look very different. And in their pursuit of an MLS Cup, that might not be a bad thing.