New York Red Bulls: When does benefit of doubt end?
The New York Red Bulls have shipped out yet more talent, this time Michael Amir Murillo. While they have shown a phenomenal ability to replenish their squad in the past, when does the benefit of the doubt end?
There are few teams in Major League Soccer that have been more successful at losing talent and replenishing it than the New York Red Bulls. It is natural that MLS teams will lose their best players, especially those deemed capable to play in Europe.
It is the natural consequence of playing in a league that is not one of the best in the world. Where Premier League teams can attract the best talent across the globe, MLS teams must admit that they are not the pinnacle of the sport. That has very obvious consequences.
The New York Red Bulls have conceded that this is going to happen time and again and simply decided to work it to their advantage, ensuring that they have a pipeline of young talent to push into the first team when the starters do indeed depart, as is inevitable.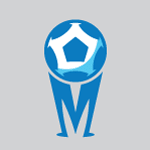 Want your voice heard? Join the MLS Multiplex team!
Write for us!
Because of this excellent reputation and track record of bringing players into the team that then perform well, there has always been a benefit of the doubt given to the organisation. They have earned this, of course, but it is still a little complacent. A little like assuming that the New England Patriots will be their best in December and January, when the important games roll around, there is the same assumption made of the Red Bulls, who have been the most consistent regular-season team in MLS this decade.
However, this offseason, they are taking some major losses to their squad, such that this assumption that everything will be fine when they discover solution from their youth ranks is under justified fire.
The latest departure is full-back, Michael Amir Murillo. Murillo, who was an MLS All-Star in 2018 and has been one of the premier full-backs in MLS over the past couple of seasons, transferred to Anderlecht this week, the Red Bulls reportedly receiving an undisclosed fee that could top $1 million with the satisfaction of certain clauses.
While there were questions regarding his headspace last season and whether he was truly committed to the new Red Bulls regime, his talent was undeniable. And he has not been the only exit this offseason, and nor will he be the last.
Luis Robles and Bradley Wright-Phillips are both out the door after the Red Bulls chose not to extend their contracts in 2020, the former immediately signing to Inter Miami, while a European transfer beckons for centre-back Aaron Long and Kemar Lawrence could also be on his way out — incidentally, should Long and Lawrence depart, that would be three of the four parts of the Red Bulls backline that led them to their 2018 Supporters' Shield triumph.
Additionally, there are questions regarding Kaku's future and Josh Sims returned to Southampton after his short loan spell. There are talent holes all over this squad, and the Red Bulls have been hesitant to plough headfirst into the lavish spending of their MLS rivals in recent seasons.
While coaching, systems and culture are all important factors, talent is also vital. Successful teams tend to have the best players, and at present, the Red Bulls do not have the best players. How long, then, do we give them the benefit of the doubt?