FC Cincinnati: Saying goodbye to USL era
The final roster moves made by FC Cincinnati mean the team has shown willingness said goodbye to their USL legacy. They are pressing into the MLS era, but will it prove a successful venture?
This week, FC Cincinnati made final roster moves in preparation for the upcoming offseason that will attempt to overhaul a roster that yielded historically poor results in 2019.
The team set attendance records and won tons of games during their USL seasons. Whenever the MLS Board of Governors looked at the next USL team who could make their ranks and add value to the league, each week FC Cincinnati staged a living national advertisement in quality of play, fan support and attendance figures.
There was reason to believe that the USL era of FC Cincinnati could lead to success in the MLS era, but thus far, it has not played out that way.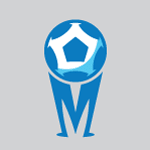 Want your voice heard? Join the MLS Multiplex team!
Write for us!
These moves included saying goodbye to defender Forrest Lasso who anchored their USL team. Lasso won Defender of the Year honors in the team's last USL league year but he will no longer be a part of their MLS era.
On opening the first MLS season for FC Cincinnati, it was hoped that defender Forrest Lasso would evolve quickly with the team into an MLS force. He played in five games, starting in four. The scouting reports showed that Lasso was a hulking aerial competitor and had great strength in blocking the ball and interceptions. But when he got the call for FC Cincinnati, he didn't show enough of his strength against MLS competition.
The team finished its maiden MLS season at the bottom of the Eastern Conference. The record of 6-22-6 (W-L-D) is the worst in MLS for the 2019 season. They also conceded 75 goals, eight more than any team in the league.
Alongside Lasso, FC Cincinnati also said goodbye to former USL players Corben Bone and Emmanuel Ledesma. They have reportedly left negotiations open for Ledesma's future with the club, but at present, the former USL MVP is no longer with the team that he was previously seen as so important for.
Two of Lasso's USL teammates had come to FC Cincinnati with MLS deals and had MLS experience. Those players, Fanendo Adi and Fatai Alashe, have guaranteed contracts for 2020. Alashe even made the FC Cincinnati Protected List before the expansion draft benefitting Inter Miami CF and Nashville SC.
Adi, however, was signed to a Designated Player contract and only arrived six months before MLS expansion, very much with MLS in mind, not the final months of the 2018 USL season. FC Cincinnati have bid goodbye to the players that saw them enjoy such raucous success in USL.
Lasso hasn't reacted on his social media. But it's certain he's still got a future in football. It's also certain that FC Cincinnati have a lot of room to improve next season on the six-win record the team left at the end of last season.
Moving on from the USL era may sound like a smart idea, and to some extent it is, but FC Cincinnati's problems lay in their wasted investments in MLS players, not the USL players they brought with them. As they prepare for 2020 and their second season in MLS, it will be their recruitment, not their goodbyes, that will define their success.