MLS: Javier Hernandez more than a football signing
In a recent interview with the Los Angeles Times, Javier Hernandez again left the door open to an MLS move. Should an MLS team sign him, it would be more than just a football-orientated transfer.
While it is often nice to think of sport of some unbridled, pure, clean entity that is not spoiled by corruption, money, power and success, it is foolish to think that that is actually the case.
Sport may often be used as an escape by the everyday person, a vehicle to ignore their own problems and embroil themselves in a team, competition, an entity that is bigger than just their own life. But in reality, the same, infecting elements that impact all of our lives also impact sport.
Not all decisions are made with winning in mind, for instance. Not every match happens to determine who the best is. Not every game is played in positive, fair, understanding spirits. Cheating, controversy and contention abound in sport as much as they do in any other murky industry.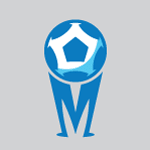 Want your voice heard? Join the MLS Multiplex team!
Write for us!
In football, nowhere is this more evident than the grey world of the transfer market. Super agents, dodgy dealings, vast sums of money, this is a rich field for corruption and exploitation. And as teams get smarter and understand how to exploit the transfer market, they also begin to make decisions that are not solely based on furthering their football.
For instance, Manchester United signed many east Asian players because of the greater access it gave them to that market. Ji-Sung Park and Shinji Kagawa have led to many east Asians becoming Manchester United fans, thus increasing the worldwide market of the club. There are similar, and equally valid, questions regarding Chelsea's recent transfer for Christian Pulisic.
For Major League Soccer teams, conducting themselves in an American market that is a natural fit with football, there is one obvious demographic and nationality to tap into, the Mexican market. Football is a much more popular sport in Mexico than it is in America. Given the proximity of the countries and that many American cities have large Mexican populations, especially in southern states, it makes sense to build your team such that it appeals to these potential supporters. After all, the bigger fanbase you have, the more money you will make — it also helps that Mexican players tend to be superior to American players so adding them tends to improve your team.
Throughout his career, Mexican centre-forward Javier Hernandez has been relentlessly linked with a move to MLS. Such is his hero status in Mexico and the trend of European stars to end their careers in MLS, it has always seemed like an inevitable eventuality. This week, in the Los Angeles Times, Hernandez was again asked about the prospect of ending up in MLS and whether it could be a future option:
"Yes. Definitely. Look, I am always thinking about my future. I want to be as open as I can to any opportunity. MLS is a league that is improving. It is an opportunity. Every league is an opportunity."
Whether he will be signed by an MLS team remains to be seen, but should any transfer happen, it would not be a cheap one. Sevilla only signed Hernandez from West Ham United in the summer and are a savvy club. They understand his value to any MLS team. And yet, even while the transfer fee might seem extortionate, the commercial growth that Hernandez's arrival would provide would far outweigh any initial cost.
It is not nice to think that transfers are made because of their commercial value, but this is modern, professional sport. Money talks. And in the case of Hernandez and MLS, it is talking rather a lot.