Seattle Sounders: 2017 failure perfect for 2020 success
The Seattle Sounders suffered a terrible start to the 2017 season following an MLS Cup victory in 2016. As head coach Brian Schmetzer details, such failure is perfect for success in 2020.
The smartest and most progressive organisations learn from history. History is repetitive and predictive. It is why it is such an important subject to study. And those that analyse history well, and then put it into practice, learn from the mistakes of the past, whether it be their own mistakes or those from others.
Smart teams stay good and dumb ones do not. There is a reason the New England Patriots win the Super Bowl every year. They make mistakes, yes, but they quickly learn from them and ensure that they are not made again.
There are few teams in Major League Soccer more self-aware and intelligent than the Seattle Sounders. They understand their strengths and weaknesses, exploit the vulnerabilities of their opponents, and invariably achieve great success — they have now won two of their last four MLS Cups, have featured in three of the last four MLS Cups, and have never failed to make the playoffs. They are consistently excellent.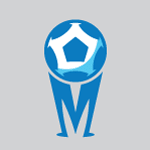 Want your voice heard? Join the MLS Multiplex team!
Write for us!
After their first MLS Cup triumph in 2016, the Seattle Sounders suffered a lull at the start of 2017. They struggled to get up to speed in MLS, crashed out of the CONCACAF Champions League, and required a late-season surge to reach the playoffs. Brian Schmetzer, who was the head coach at the time and is still the head coach in Seattle, says this year is going to be different:
"I've told everybody in this entire building, this is going to be different. What I've learned from the changeover from 2016-17 that's going to be implemented from 2019-20 is we are going to find ways to get better. We're going to go down to Mexico for the final phase of preseason next year and we're going to be ready. Because I felt like from 2016 to 2017, those were valuable lessons for me."
He spoke about the defeat to Chivas that started a spiral of worrying results and performances:
"What happened, was when we went down to Chivas, Will [Bruin] got hit in the head, [Clint Dempsey] had to go play as a No. 9 and he hated that, and it was a disaster. It was a disaster."
And finally ended by admitting that he did not really know what he was doing after their 2016 success:
"So 2016 was, in many ways, it was a blur for me. I got the job and we were winning, and all of a sudden we won a championship. And after we won, after the final in 2016, it was like, what do we do now? I just didn't know."
Many managers would not have the humility to concede that they had no clue how to lead the team forward after winning their first-ever MLS Cup. But this is where Schmetzer and the Seattle Sounders distance themselves from the rest of MLS. They have the awareness to self-scout, recognise the mistakes they made, and then, crucially, learn from them when the same situations come around again.
In 2020, Seattle will again look to defend an MLS Cup. They will also embark on another CCL run in the hope of being the first MLS team to win the competition, while hoping to be consistent from the opening weekend in all competitions, something that has been a problem under Schmetzer.
Whether Schmetzer and Seattle can right the wrongs of 2017 in 2020 remains to be seen, but if there is a team that can learn from and correct their mistakes, it is the Sounders. Few have studied history as well as them, and I would bet that they do the same next year.