Columbus Crew: Don't sleep on Caleb Porter progress
Earlier this offseason, the Columbus Crew made a splash signing in Darlington Nagbe. With another couple of smart acquisitions, Caleb Porter's side could be set to challenge in 2020.
Each and every year, there are teams that end the previous Major League Soccer in good form, add some crucial pieces to the puzzle during the offseason, and elevate themselves into the upper echelons the next year.
Think D.C. United or the Philadelphia Union from last year. Both teams enjoyed strong ends to the 2018 season, laid down the groundwork for their 2019 iterations, added to their teams in the offseason, and then enjoyed excellent 2019 campaigns, especially the Union.
And looking at the latter performances of some teams in MLS in 2018, there is one obvious and overlooked candidate that should be considered as a potentially great team next season: the Columbus Crew.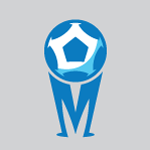 Want your voice heard? Join the MLS Multiplex team!
Write for us!
Caleb Porter's Columbus Crew started the 2019 season horribly. They looked devoid of confidence following the departure of former head coach Gregg Berhalter, lost critical creator Federico Higuain to injury, and seemed destined to the MLS basement.
But over the course of the final two and a half months, they developed into one of the better teams in the league. They lost just two of their final 13 matches, acquired 21 points, which is playoff pace at least, and beat teams like the New York Red Bulls, Atlanta United and the Philadelphia Union. Porter, who certainly knows how to build a cohesive MLS team as proven by his time in Portland, got his team playing.
And now, they are adding to an already improving unit. Earlier this offseason, the Columbus Crew swung a blockbuster trade for Atlanta United midfielder Darlington Nagbe. Nagbe had played under Porter in Portland and was viewed as a critical piece to bolster the central midfield.
With Porter's shift of Pedro Santos into a two-way attacking midfielder, as well as Gyasi Zardes at centre-forward and Luis Diaz out wide, the Crew are one winger away from comprising quite the offensive unit. They also have money to spend and Designated Players spots to fill. It is quite likely that they will invest in a high-end winger this winter.
Moreover, add in Milton Valenzuela's return to action after recovering from an ACL tear, the offensive-minded left-back crucial to Porter's system by providing width, creativity and speed in the final third, and suddenly you have the makings of quite the team.
And yet, if you were to ask who the elite teams in MLS will be in 2020, the Columbus Crew come along way down the list. They are not the hot name on tip of everyone's tongue. But perhaps they should be.
This is not a bold statement of ambition for Columbus. There is still an offseason to unfold and they must recruit well between now and the beginning of the 2020 season. But they have the form, the head coach, and the potential to be very good next year, even if no one is talking about them.