Inter Miami: Patrick Vieira might want better
Inter Miami are now chasing Patrick Vieira as their new head coach. But the former New York City FC man might want better. And at this point, who can blame him?
Inter Miami CF are really making a mess of this expansion lark. They may have the big-name owner, the flashy investments, the expansive stadium plans and likely will be successful once they take to the pitch and can build a team, but they are missing one major component.
In fact, if I had to rank the importance of individuals at a football, the one that they are missing, the manager, might be number one on the list.
Rumours have been rife regarding the Inter Miami head coaching position. Marcelo Gallardo is the big name that they would love, though he might be difficult to get, while Santiago Solari and even Mauricio Pochettino have also been mentioned as possible targets.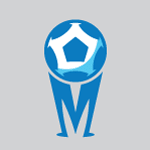 Want your voice heard? Join the MLS Multiplex team!
Write for us!
But now, with the offseason a month old and the inaugural 2020 campaign steaming ahead, there is a new name on the block, one that will be familiar for many an MLS supporter. Per Taylor Twellman of ESPN, former New York City FC and current OGC Nice head coach Patrick Vieira has been contacted by Inter Miami and is now the frontrunner for their head coaching position.
Vieira departed MLS around 18 months ago when he was attracted to a European offer, leaving NYCFC when they were in the midst of their greatest-ever season with dreams of finally winning an MLS Cup. Domenec Torrent, Vieira's replacement, got off to a slow start and eventually saw his team slump out of the playoffs with a loss to Atlanta United.
Vieira would be a major get for Inter Miami. While Nice are currently struggling in 15th in Ligue 1, he guided them to a seventh-place finish last season and was viewed as one of the more progressive, influential managers in MLS during his time in New York.
It is easy to see why Inter Miami want him. Any MLS team would, especially one that is getting increasingly desperate to find any head coach, nevermind a vaguely capable one. But that does not mean that Vieira would be interested. In fact, the very reason why he left MLS in the first place still remains: to challenge himself in Europe.
Remember, Vieira never played in MLS. His only affiliation is through the City Football Group. He is French, dominated the Premier League as a player with Arsenal, a World Cup winner, a true European. A man of his ambition, I am sure, has set his sights on much more than an MLS expansion team.
David Beckham might be offering a pretty wage, nice Miami villa, and the ability to build a team from scratch, all things that would appeal to any prospective coach, but Vieira was clear when in New York: he wants to succeed beyond MLS, so why would he now return?
Inter Miami need a head coach. They cannot make progress without one. But if Vieira is the man they have set their sights on, they might end up being disappointed. Time, as it always does, will tell, but it is also running out.