Philadelphia Union: Some serious offseason work to do
This week, the Philadelphia Union traded the rights of Fafa Picault. They now have some serious offseason work to do to rebuild a much-changed team.
The Philadelphia Union were one of the best teams in Major League Soccer last season. It is the first time in their history that they finished in the top five in the regular season for points, they ended the year as the third-best team in the Eastern Conference after spending much of the year atop the pile, and were one of the favourites to challenge for MLS Cup.
They also made history. They won their first-ever playoff game, which was a significant step for a young team that often failed to produce as their talent level suggested they were capable of, and made major strides to establish themselves as a member of the growing MLS elite.
And yet, despite all of this success, relative to their previous performances, the Philadelphia Union now face an offseason that could feature a major rebuild of a team and squad that is bereft of key contributors.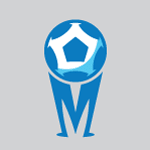 Want your voice heard? Join the MLS Multiplex team!
Write for us!
This week, the Union traded away Fafa Picault to FC Dallas, acquiring $300,000 in General Allocation Money for 2020 and another $75,000 in GAM for 2021. Picault was no longer a regular starter in Philadelphia, so the move makes sense, but he was the joint-top scorer in 2018 and still a useful player from off the bench. His absence will be felt without proper recruitment to replace him.
And Picault's departure is just the latest in a long line of key exits. Haris Mendujanin, who played 34 games last season, the second time in the last three years he has played every game in an MLS regular season, will play at FC Cincinnati next season after the Union refused to take up a 2020 option in his contract. Marco Fabian's 2020 option was also declined, which will alleviate $2 million on the wage budget, while centre-back Aaron Trusty was traded to the Colorado Rapids for $750,000 in allocation money, $300 of which is Target Allocation Money for 2020.
When the deals for C.J. Sapong and Keegan Rosenberry from last year are factored in, sporting director Ernst Tanner has two Designated Player slots, a roomy wage budget, and $1 million in allocation money to play with. It is quite the transfer kitty.
Yet, despite these loosened purse strings that Tanner will surely be keen to spend, the Union also have a lot of work to do. While other than Medunjanin, none of these players were starters last season, and even Medunjanin was never going to be the long-term solution as the Union's starting defensive midfielder, they were still key contributors in one way or another, and those contributions will need to be replaced, not to mention the depth that they provide.
Tanner does have a solid track record. Last year, when he also released money through smart intra-MLS transactions, he acquired Kai Wagner, Andrew Wooten, and Sergio Santos, all of which are set to be key players in 2020 and beyond. But can he now replicate this success? Because he is going to have to.
The Union could do with depth at centre-back, improvements at right-back and defensive midfield, and at least one attacking midfielder, two if Jamiro Monteiro is not brought back into the fold after a successful loan season in 2019.
The Philadelphia Union have financial and rosterial freedom to pull some strings this offseason. But they also have a lot of needs to fill. Like last year Tanner, is going to be busy. Can he and the club now replicate that same success?