MLS Cup: Power ranking the last five finals
The last five MLS Cups have seen some truly breathtaking matches and some more routine outings. Here, we power rank them, from least entertaining to most.
MLS Cup is the culmination of a season filled with results that even the best MLS pundit could not have anticipated. Over the past five years, four different teams have ended the season in Major League Soccer glory.
Some teams have lifted the elusive Phillip F. Anschutz trophy for the first time in their franchise, while others have continued a dynasty of silverware. For other clubs, they have to suffer through receiving runner-up accolades while their opposition is showered in confetti.
The past five championship finals have given fans entertaining soccer to put a final bow on their respective seasons. So, from worst to first, here are the power rankings for the last five MLS Cup finals.
5. 2015 – Portland Timbers Vs Columbus Crew
Cascadia's first MLS Champion came via a 2-1 Portland Timbers victory over the Columbus Crew in Mapfre Stadium on December 6, 2015.
The goals started about as early as you can get, but not in the most fashionable way. Crew goalkeeper Steve Clark took a too-heavy touch and Timbers' legend Diego Valeri made his blatant error pay and put Portland up 1-0 just 27 seconds into the match.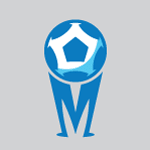 Want your voice heard? Join the MLS Multiplex team!
Write for us!
Portland doubled their lead in just the seventh minute with Rodney Wallace scoring the eventual game-winner. This time, it wasn't a goalkeeping error but an officiating one as the ball appeared to run out of bounds before Darlington Nagbe regained possession.
Columbus did draw one goal, and once again, it was a goalkeeping error. Former Portland goalkeeper Adam Larsen Kwarsay failed to punch out a cross that eventually fell to Kei Kamara to make it 2-1 in the 18th minute. But that would be the end of the goals.
Two goalkeeping errors and an apparent officiating error doesn't make for the most entertaining finale to a season. But the Timbers' trophy case is occupied with MLS Cup just the same in the worst final in the last five seasons.