Philadelphia Union: Not resting on their laurels
The Philadelphia Union released Haris Medunjanin and Marco Fabian this week. The blockbuster roster moves prove that they are not resting on their laurels.
The Philadelphia Union would be forgiven for rolling back their 2019 effort in 2020 and hoping that things fall their way. With a few different bounces of the balls here and there, the margins falling the way of Jim Curtin's side rather not, they might have made a run at an MLS Cup.
As it were, in 2019, the Union did win a playoff game, their first in their existence, but they also fell to Atlanta United in the next round, the Five Stripes consummate in a 2-0 victory that illustrated their superior talent at every level.
Curtin assembled a well-oiled, machinic team, one that was extremely cohesive, connected, and ultimately effective. But it also lacked the top-end potential of an Atlanta, New York City or even Toronto, the other elite sides in the Eastern Conference. The Union were good, but not great.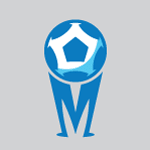 Want your voice heard? Join the MLS Multiplex team!
Write for us!
But good teams regularly convince themselves that they are something more. After a successful season that just fell short, they foolishly believe their own hype, reboot the system and simply hope things fall their way differently. The Philadelphia Union would have been justified to do the same. And yet, they didn't.
This week, MLS roster cuts are released as teams look to lighten the load of their salary cap, decide on what contracts will be offered to players in 2020 and beyond, and begin to take the initial steps into the offseason. And for the Union, there were two big names announced: midfielder Haris Medunjanin, who has been central to Curtin's era, and Designated Player Marco Fabian, who has not been as central as was hoped.
Fabian is not that much of a shock. With only three DP roster designations to play with and the Mexican earning a pretty $2,274,087.24, having lost his starting role to teenage sensation Brendan Aaronson and playing little more than a substitute role in the final months of the season, such precious resources could be better invested.
But Medunjanin is. The decision to not offer a new contract to the veteran midfielder is ruthless. He is coming off the best MLS season of his career, played every single minute of the regular season at the base of the Philadelphia Union midfield diamond, and was essential to Curtin's possession-based style, his passing range and tempo-dictating control perfect for the deep-lying role.
The Union, however, felt that moving on from Medunjanin is best for the team. There are good reasons. He will turn 35 next March, has been defensively liable to several goals throughout the season, is being paid north of $500,000 per year, and may struggle to execute a higher-intensity approach that the Union might look to implement next season. He also takes up an international roster spot.
The Philadelphia Union, then, are not messing around. They enjoyed a very good season, almost a great one. But rather than resting on their laurels and submitting to their own hype, they are pressing on. Whether it works or not, remains to be seen, but the bold decision-making should be applauded.