MLS: Expansion mock draft for Inter Miami, Nashville SC
The unprotected lists for each team have been finalised ahead of Tuesday evening's MLS expansion draft. But who should Nashville SC and Inter Miami CF select? Here is an expansion mock draft.
Nashville SC and Inter Miami CF, the newest expansion clubs in Major League Soccer, are set to draft five players each on Tuesday evening. They follow previous expansion teams FC Cincinnati and LAFC in 2017 and 2018, respectively. With the benefit of hindsight, these previous expansion clubs illustrated just how important the expansion draft can be.
In 2017, Los Angeles FC selected goalkeeper Tyler Miller, forwards Latif Blessing and Marco Urena, and defenders Jukka Raitala and Raheem Edwards. In 2018, FC Cincinnati selected forwards Darron Mattocks and Kei Kamara, midfielders Roland Lamah and Eric Alexander, and defender Hassan Ndam.
Here's where the expansion draft process gets interesting. Although LAFC selected those five players, they immediately traded Raitala and Edwards to the Montreal Impact for defender Laurent Ciman. Cincinnati made a similar move in 2018, trading Kei Kamara immediately to the Colorado Rapids in exchange for an international roster spot.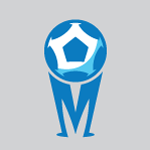 Want your voice heard? Join the MLS Multiplex team!
Write for us!
Nashville and Miami could make similar moves come Tuesday, but they can also use this draft to build for the future. For LAFC, Miller has started in goal in most games over the last two seasons, earning a few call-ups to the U.S. Men's National Team in that timespan as well. Blessing is perhaps one of LAFC's most important players after being remolded into a central midfielder. Meanwhile, Urena made little impact in 2018 and Ciman was transferred away in the summer window after leading their backline.
Cincinnati's picks turned out a little differently. Mattocks scored a couple of goals over the course of the season and Lamah played most games for but had his option declined following the conclusion of the 2019 season. Alexander and Ndam had almost no impact on the team, with Alexander no longer with the club and Ndam loaned out in the middle of the season. These decisions, then, can help form a franchise positively and negatively at the early stage.
So, who should Nashville and Miami pick on Tuesday night? Here is an expansion mock draft for the team's five selections respectively.
Mock Draft
Miami: Brandon Vazquez, Forward (from Atlanta)
– There are multiple levels to this pick. First, Miami are thin at the forward position with just one player currently rostered. Second, Miami's GM, Paul McDonough, formerly worked in Atlanta's front office and knows Vazquez's body of work. The young forward, who is only 21, only made seven starts in three seasons for Atlanta but scored three goals and two assists. He would provide immediate depth for a team still filling out its roster.
Nashville: Evan Bush, Goalkeeper (from Montreal)
– The 33-year-old goalkeeper started all but Montreal's last two matches in 2019 after head coach Wilmer Cabrera benched the veteran. With Bush seemingly on the outs at Montreal and a newly announced coaching staff, it is unclear whether or not Bush has a place with the Impact. Nashville need a goalkeeper and Bush will fill that need, bringing years of MLS experience to a brand new club.
Miami: Tyler Miller, Goalkeeper (from LAFC)
– Both teams have yet to sign a goalkeeper, so I expect both clubs to draft at least one. LAFC have chosen not to pick up Miller's contract option and left him unprotected after two years of solid performances. He did not start consistently for the 2019 Shield winning team, but played an important role nonetheless. Miami need a goalkeeper on the roster and Miller is still young and serviceable.
Nashville: Will Bruin, Forward, (from Seattle)
– Like Miami, Nashville are also thin at the forward position. Bruin provides experience from the start, with 9 years total in MLS and numerous appearances in the playoffs over the years. With his recent experience in a winning culture at Seattle, he should provide a boost in the locker room while also providing depth on the pitch.
Miami: Ben Sweat, Defender (from NYCFC)
– With just two defenders currently signed, Sweat fills an area of need while also bringing years of MLS experience. The 28-year-old has enjoyed success with NYCFC over the last three years, earning numerous call-ups to the US Men's National Team. Sweat can provide leadership and help start a winning culture after experiencing something similar in New York.
Nashville: Sacha Kljestan, Midfielder (from Orlando)
– Experience and success are appealing aspects associated with this move. Kljestan was very important for the Supporters Shield winning Red Bulls team in 2015, notching 8 goals and 14 assists. He recorded 20 assists in 2016 and 17 in 2017, displaying his skill as a midfielder. His production dropped off after joining Orlando, but that is a common occurrence and could experience a refresh in Nashville. A reunion with former Red Bulls teammate Dax McCarty could be good for this new team.
Miami: Ethan Finlay, Forward (from Minnesota)
– I believe Miami will pick another forward in this expansion draft. The truth is, there aren't any great options in this expansion draft. That should come as no surprise seeing as most teams build their attack through the transfer market and especially through DP slots. That being said, Finlay seems to be out of favor with Minnesota head coach Adrian Heath, and a change of scenery might be needed. Depending on who Miami's new coach is, this new club situation might bring out the best in Finlay. At worst, he can be used as a depth piece in building out the roster.
Nashville: Edgar Castillo, Defender (from New England)
– At this point in the draft, I expect Nashville to build out the defensive part of their roster. Castillo is on the older side and his rib injury down the stretch sidelined the left-back during New England's run to the playoffs. New England already signed a new left-back, signaling their desire to move on from Castillo. Nashville needs a defender and Castillo can serve in a depth role or fill in until the expansion club finds the player they want.
Miami: Connor Maloney, Defender (from Columbus)
– Miami will continue to build out the defensive part of their roster with another defender. This time they will pick Maloney, a 24-year-old right-back/center-back from Columbus. Maloney made only 13 appearances in his three years with Columbus after being drafted in the 2017 SuperDraft. He might not compete for a starting spot with Miami, but he can at least help fill out the roster and provide some much-needed depth. With Maloney still relatively young, Miami's coaching staff may be able to coach up the player.
Nashville: Zarek Valentin, Defender (from Portland)
– Valentin will be another defensive selection for Nashville. After first playing for Chivas USA and Montreal, Valentin made his way to Norway before coming back to MLS to play in Portland. Valentin made multiple appearances in Portland's 2018 run to the MLS Cup final and can bring a wealth of experience and versatility to this expansion side.
It is important to note that the expansion draft is an unpredictable time. Of these ten predictions, it is entirely possible none will be realized. Plus, as there were in the last two expansion drafts, there will most likely be a trade or two from either club as they continue to make moves and construct their rosters in time for the new season.
Regardless of the outcome, look for either expansion team to do their best to build out their rosters with these available players.