San Jose Earthquakes: Phenom Emmanuel Ochoa proves homegrown talent
San Jose Earthquakes recently signed goalkeeper Emmanuel Ochoa. At age 14, he's the second-youngest player ever on an MLS squad, proving the budding homegrown talent in San Jose.
Goalkeeper Emmanuel Ochoa signed onto the San Jose Earthquakes roster at age 14. That's only 23 days older than Freddy Adu when he signed with D.C. United in 2004. They are the two youngest players in MLS history.
Ochoa isn't expected to see much action on the Earthquakes pitch in MLS regular season yet. He now competes with San Jose's U-15 squad and has served on both the U.S. National U-14 and U-15 teams.
He had a solid foundation in soccer before joining the Earthquakes Academy and making the roster. He developed with the El Camino FC in Salinas, California and then the Santa Cruz Breakers Academy.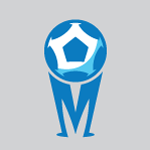 Want your voice heard? Join the MLS Multiplex team!
Write for us!
His last national team duty had Ochoa came in October's U.S. U-15 UEA Development Tournament. There, the team defeated Iceland 2-1. Then against host teams Poland and Russia, they drew 3-3 and 1-1 respectively, losing both games in penalty shootouts. Nevertheless, it was a terrific learning curve for the exciting 15-year-old.
Ochoa and his other under-18 teammates also give the San Jose Earthquakes a unique position. No other team in MLS has more than two players on the roster younger than 18. San Jose has five. He is also the eighth Earthquakes Academy member to sign with the first team and seventh since 2016. Of homegrown San Diego Earthquakes roster members, the other under-18 players are:
Jacob Akanyirige, defender
Gilbert Fuentes, midfielder
Casey Walls, defender
Cade Cowell, forward
At this time, the San Jose Earthquakes front office isn't concerned with how long it takes Ochoa to develop into their starting MLS goalkeeper. Earthquakes general manager Jesse Fioranelli said the team has all confidence in their players to keep them competitive in the 2020 season and beyond.
Yet they are equally committed that Ochoa does develop and one day will make his start protecting the Earthquakes net. So Fioranelli assured media and supporters that together the organization and Ochoa would develop equally in skills, academics and what he termed 'life perspective'.
The other youngest MLS player, Freddy Adu, enjoyed a career from his 2004 signing with D.C. United through his last two games on the pitch with Philadelphia Union in 2011. He has played in the United Soccer League last year for the Las Vegas Lights. His story is a cautionary tale for heaping too great expectations on a teenager who is not yet a man.
Nevertheless, Ochoa can define his goal in MLS from Adu's example. Keep loving soccer. Under the patient guidance of the San Jose Earthquakes, he can serve a long and useful career. With his development record so far, he's earned that opportunity. Now he just has to take it.