LA Galaxy: Edinson Cavani is Zlatan Ibrahimovic without the mess
The LA Galaxy are reportedly moving to sign Edinson Cavani as a replacement for Zlatan Ibrahimovic. While the ageing European route is a little outdated in MLS, Cavani provides much of the quality Zlatan did without the egotistical mess.
The Los Angeles Galaxy have always erred towards the big name. They just cannot help themselves. David Beckham, Robbie Keane, Landon Donovan, Steven Gerrard, though the less said about the latter the better.
But in the past two seasons, they might well have topped even all of those huge European names as Zlatan Ibrahimovic — the apparently all-conquering Zlatan Ibrahimovic — led the line in LA.
On an individual basis, Zlatan was superb. He scored 52 goals and supplied 17 assists in just 56 games. Over the past two seasons, only Josef Martinez has scored more goals, while Carlos Vela is the only other individual player who can rival Ibrahimovic's dominance.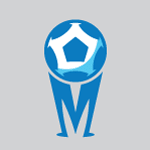 Want your voice heard? Join the MLS Multiplex team!
Write for us!
And yet, for all of his quality and personal impact, Zlatan was a drain on the LA Galaxy. They over-relied on the Swede to bail them out at times, goals were difficult to come by if Ibrahimovic was not supplying them, while there were murmurs of discontent among his teammates at his overall work ethic, especially off the ball. Zlatan was brilliant, but he came with an egotistical bundle of mess attached.
Nevertheless, the LA Galaxy must replace him. You cannot lose 30 goals and roll into the next season with the same horses expecting to be successful. One way or another, Zlatan must be succeeded. And, per the early reports of this offseason, the Galaxy are again set to dip into that ageing European well and pursue a former teammate, Paris Saint-Germain centre-forward, Edinson Cavani.
Cavani is not quite the big name that Zlatan is and he has not thoroughly dominated in almost every league in Europe, but his goalscoring record is phenomenal, comparable to the very best strikers in world football.
He has averaged just under a goal per game in Ligue 1 for PSG, including two successive seasons at his peak between 2016 and 2018 with 35 goals in 36 games and 28 goals in 32 games. He was also prolific for Napoli before his time in France, with Serie A tallies of 13, 26 and, 23 and 29 goals. He also has 48 goals for Uruguay.
Cavani is a world-class centre-forward. But he also brings very little of the baggage that Zlatan does. He does not hog the limelight, he does not demand attention, reverence, glory at the expense of his teammates, and he works exceptionally hard off the ball — in fact, that he works too hard has often been a criticism of Cavani's, suggesting that he leaves the width of the penalty box too frequently as a result of his running.
And at 32, he is also a lot younger than Ibrahimovic. Where the Swede was coming off an ACL tear and a torrid time at Manchester United, Cavani, while having lost his starting role at PSG, is still relatively fit and only coming off the back of his prime years. The LA Galaxy would be signing a fitter player.
More generally, MLS is moving away from the ageing European model. But the LA Galaxy love their stars, and they have enjoyed great success as a result of them. And so, if they did have to sign a European starlet to replace Zlatan, in Cavani, they are chasing the right one.