USMNT Vs Canada: Gregg Berhalter could lose again
Many were surprised when Canada beat the USMNT up north last month, but surely the same can't happen in the States this Friday. Or could it?
The United States Men's National Team managed to hit rock bottom once again about a month ago, losing 2-0 to Canada in the CONCACAF Nations League. The U.S. were played off the pitch north of the border, the scoreline ultimately seeming kind to them on the night. It was another dark day for the program, who are now facing an increasing number of questions about the future.
Luckily for the USMNT, they knew that they didn't have to wait too long to potentially get their revenge.
That time has now come. The rematch between the two nations is set for this Friday night. Plenty of Americans are in-form going into the game, so fans are now eager to see how the U.S. will respond. Now at home, the United States are feeling confident of their chances at making up for their loss last time out.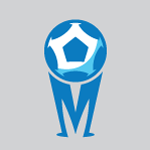 Want your voice heard? Join the MLS Multiplex team!
Write for us!
However, that self-belief could be dangerous. Canada are no cakewalks. And complacency will cause the U.S. to falter. And the United States has a problem when it comes to learning from past mistakes, one that is seemingly yet to change.
First off, it is doubtful whether Gregg Berhalter has the tactical acumen to compete at the international level, with some fans calling for him to be fired already. Berhalter has been exposed on several occasions during his tenure so far. Friday night could feature more of the same, especially given his MLS-heavy roster. He keeps trying to force his preferred gameplan onto the team, even though he does not have the necessary players for that specific system. Square pegs are trying to be rammed into round holes, which leads to some shocking performances from the USMNT. And that is quintessentially poor coaching.
Most American players excel at using their athleticism and speed to win the ball back quickly from the opposition. Not usually blessed with the greatest technical ability, they make up for it by being as direct as possible. Christian Pulisic, Weston McKennie, and even Jordan Morris are prime examples of this.
That's why Berhalter's attempt at making this team focus on possession and simply keeping the ball makes such little sense. They are able to control the pace of play, but that's about it really. Chances are difficult to create because of this limited quality on the ball and on turnovers, which are more frequent than a more technically proficient team, they are immediately vulnerable.
Canada, meanwhile, don't have to deal with that issue. They are starting to build something special under head coach John Herdman. After impressing with the country's women's team, the Englishman made the rare jump over to the men's game at the start of last year. The results have been decent, but it is his impact on the way the team plays that makes his work stand out.
Herdman is a master motivator. This was proven by the last matchup between these two teams. He was incredibly passionate and intense during every press conference ahead of the contest. He was adamant that his team would leave it all on the field, whether that be blood, sweat, or tears. And his team would make good on their manager's promise. Canada wanted to win more on the night. They benefited from excellent coaching.
Many have pointed to the fact that the USMNT will be back home for this upcoming game, which should be a big reason why they will easily win on Friday. However, under Berhalter, the USMNT haven't been as dominant as before when playing in the States. They lost back-to-back friendlies in preparation for the Gold Cup, losing to both Jamaica and Venezuela. Then, at the tournament itself, were beaten by Mexico in the final. The two bitter rivals had a rematch only a month later, with the Americans getting destroyed 3-0 in New Jersey.
Teams no longer fear coming to the States. Canada won't feel any different.
And then there is the news that broke on Monday morning: Christian Pulisic would miss the game after suffering a hip injury with Chelsea. He is the best USMNT player by far. His absence will leave a major hole to fill in the lineup.
Fans and critics like to believe things can't get any worse for a U.S. team that has already hit rock bottom on multiple occasions, but that's not quite true. Losing to Canada for a second straight game would show that they are now the main rivals of the USMNT and that Mexico is just too good to even compete with in comparison.
The pressure is on the USMNT, who need to win to avoid a complete and utter collapse. And at present, there is little more than tentative faith that they will be able to do so.