USMNT: Why Christian Pulisic is right to pull out
Christian Pulisic missing the next two games for the USMNT might be terrible news for the program, but it's a blessing in disguise for the Chelsea man.
Fans of the United States Men's National Team were already worried going into this upcoming international break, and now, things have only gotten worse for the program following the major news that broke on Monday afternoon.
Speaking to the press before practice, USMNT head coach Gregg Berhalter confirmed that Chelsea midfielder Christian Pulisic has been pulled out of camp with a hip injury and will miss the upcoming games versus Canada and Cuba as a result.
"This was a collaborative decision with the club, looking after the best interest of the player. These decisions are always difficult because this group and the coaching staff want nothing more than to have Christian here, but it was a risk we weren't willing to take at this time."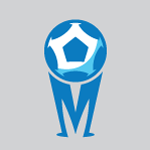 Want your voice heard? Join the MLS Multiplex team!
Write for us!
It's dreadful news for the U.S., who will now have to figure out how to replace their star player without having anyone even close in general quality. But for Pulisic, this is undoubtedly the right decision.
Like many other American players, there is reason to believe a part of Pulisic was dreading these upcoming games. He was arguably the player who suffered the most the last time the US got together. Leading up to the game against Canada, he was enduring a rough time at Chelsea, finding it hard to get much time on the field. Going out on international duty was a form of escapism for him as the midfielder got to go somewhere that would treat him as a star.
Or so we all thought.
In a moment that has now become infamous, Pulisic only lasted an hour versus Canada before being subbed off for Paul Arriola. He didn't seem happy with the decision made by Berhalter. And the cameras made sure to track Pulisic as he made his way back to the bench. He was distraught, seemingly on the verge of tears.
He was unable to do anything as the U.S. ultimately went on to lose 2-0. Pulisic returned to Chelsea soon after, and in a remarkable turn of events, started shining.
Only two games after the break, he played a key part in the Blues win away to Ajax in the Champions League, assisting the only goal of the game. He would then make an even bigger impact a few days later, scoring a hat-trick on the road versus Burnley.
Pulisic was on the scoresheet once again in their next game against Watford, before drawing a penalty at home to Ajax, which was cooly slotted home by Jorginho. He grabbed another goal this past weekend, heading home from close range to double Chelsea's lead at home to Crystal Palace. It was his final touch of the game before being subbed out. It did not look like he was dealing with any sort of injury as he jogged off the field.
It's clear to see what is really going on here. In a different situation, Pulisic very likely could take the field versus Canada and even play for an extended period of time. However, Chelsea don't want to risk a player who has become key for them in recent weeks, especially since their first game back from the break is against Premier League champions Manchester City.
He has been on the world stage for a while now, but it is important to remember that Pulisic is still only 21 years old. At this age, staying cautious when dealing with injuries is key, even if they are only potential injuries after a series of matches in a short space of time. Coming back too soon could only enrage the issue, and at this stage in his career, any long-term absence would be disastrous.
Pulisic won't mind this development too much. While he has always stated that he loves playing for his country, the negativity surrounding the Berhalter-led USMNT at present cannot be enjoyable to play under. Two weeks of rest without having to deal with the pressure of an entire country might be precisely what he needs prior to a ferociously busy winter schedule in the Premier League.
Pulisic is a generational talent and some are starting to worry that the USMNT are going to waste him. He has already been denied a chance at playing in the 2018 World Cup, and if things don't change soon, he will be in danger of missing the tournament in 2020 as well.
However, for now at least, Pulisic will get to focus on furthering his club career, and have fun while doing it instead of suffering with the USMNT alongside everyone else. And that is what he needs, even if it means missing USMNT matches.