USMNT: Christian Pulisic adding what will make him world class
Christian Pulisic has now scored in his last three Chelsea games, five goals in total. The USMNT star is adding what he needs to become a world-class player: goals.
Throughout his development at Borussia Dortmund, Christian Pulisic was always viewed as a potentially world-class player. While he was overhyped slightly because he was American and any vaguely decent American player is immediately championed like they are the second coming of Pele, Pulisic certainly boasted more talent than any other American player before him.
And so, as he slowly started to earn more minutes in Germany, the 2016/17 season the first significant campaign of his career, the excitement regarding his future, and the expectations of his performances on the pitch, started to grow, somewhat uncontrollably.
The U.S. Men's National Team were in a process of transition, Landon Donovan, Clint Dempsey and other stars of the previous era drawing towards the end of their careers and there was a great need for a new hero. Pulisic was the natural inheritor of this mantle.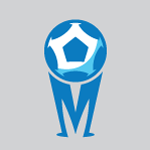 Want your voice heard? Join the MLS Multiplex team!
Write for us!
But in reality, Pulisic was never really a world-class player. In fact, even when Chelsea invested $70 million in the USMNT winger, it was largely viewed as a slight overpay, some even questioning whether the move was made for footballing reasons at all, the clear marketability of Pulisic not lost on anyone.
How true those accusations are is doubtful, but the overall point remains: Pulisic needed to take a step forward at Chelsea to fulfil his price. Now, he has the ability to do so, but would he actually be able to produce in the manner that a world-class player does? Well, after a shaky start, he has now added a crucial aspect that might just thrust him into the upper echelon of world footballers.
Throughout his career, Pulisic was never a prolific goalscorer. In four seasons in Dortmund, he scored two, three, four and four Bundesliga goals. Never did he have a better goals per minute ratio than every 180 minutes, the equivalent of a goal every other game. But this season, Pulisic has discovered where the goal is.
In fact, in his last three league starts for Chelsea, he has scored in each one, including a perfect hat-trick to open his Premier League account. He now have five goals in 566 minutes, an average of a goal every 113.2 minutes. And these are not just sensational but unsustainable goals. As Raheem Sterling has discovered at Manchester City, Pulisic is now scoring scrappy goals. This is where he can really up his production in front of goal.
In fact, after his fourth goal of the year, a tap-in from inside the six-yard box against Watford, Chelsea manager Frank Lampard was keen to highlight the anticipation and eagerness of the American:
"I love that Christian scored a goal from four yards out. He could have decided not to go the extra mile and that ball flashes across the face and no one gets on the end of it. If he continues doing that sort of thing then the goals will rack up. His general performance was top as well."
If Pulisic can consistently up his goal count throughout the season, he will become the world-class player that he has always been tipped to develop into. It is the crucial asset of an attacker, and he might just be getting the hang of it.