Houston Dynamo: Tab Ramos assures the right coaching staff now in place
Houston Dynamo new head coach Tab Ramos hasn't changed the face of this MLS team alone. He has key coaching assistants coming on board to help him do this.
This offseason, Tab Ramos, National Soccer Hall of Fame member and U.S. Men's National Team legend, takes the Houston Dynamo head coaching helm. Along with him come assistant coaches, Pablo Mastroeni and Omid Namazi.
MLS followers will know Mastroeni well. As Colorado Rapids head coach, he led the team to a franchise-record 58 points in 2016. The team went to the Western Conference finals that season but Mastroeni was fired the next year after a substantial drop in performance.
When he gets to speak, Mastroeni is known to whimsically muse on soccer's essence, the qualities beyond strategy and tactics.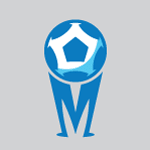 Want your voice heard? Join the MLS Multiplex team!
Write for us!
Mastroeni served as head coach of the Rapids from 2013 to 2017. He previously played defensive midfielder for the team for 11 years before joining the LA Galaxy. With the Rapids, the former team captain holds the club record for most games played, 225, most games started, 217, and most minutes, 18,669.
Mastroeni also played for the U.S. Men's National Team for eight years. He was in the starting lineup that defeated Portugal 3-2 in the 2002 World Cup, advancing to the quarter-finals.
Meanwhile, fellow Houston Dynamo assistant coach Namazi previously served as U.S. U-20 Men's National Team assistant coach. Namazi was also the assistant coach of the Iranian National Team and helped lead that squad to qualification for the 2014 FIFA World Cup. He was an assistant coach of the U.S. Women's National Team as well.
With the U.S. Men's U-20 National Team, Namazi helped Tab Ramos lead the squad to the 2017 CONCACAF U-20 Champions, while he became head coach of the U.S. Men's U-18 National Team in 2016. Ramos and Namazi have worked closely together before. Bringing Namazi with him to Houston, then, is a major tip of the hat from Ramos as he looks to assemble a coaching staff to bring the club into the new era.
Tab Ramos said he has worked with the Houston Dynamo administration to fully integrate his plans. He wants these two new coaches to cooperate with the player operations coaches and staff that remain from last season. While the need to bring in new coaching life is necessary, Ramos does not want to totally overhaul the set-up in Houston. He said everyone realizes that the organization has a tremendous amount of work to do in preparing for the next competitive MLS season.
But Ramos emphasized that he's confident the right coaches remain on the Houston Dynamo staff. And the two new assistant coaches who've just arrived have his confidence, as well.