MLS: Dome Torrent departure shows league must change
New York City FC head coach Dome Torrent is reportedly set to depart this offseason despite having another year remaining on his contract. His reasoning simple: he does not like MLS. His exit, then, proves that the league must change.
If you had read the tea leaves, from early on, it was quite clear that the arranged marriage between New York City FC and head coach Dome Torrent was never going to end well.
Torrent arrived in place of the much-loved Patrick Vieira. Vieira left to manage Nice in France, an opportunity to flourish in European football and his home country that he could not turn down. His exit left New York in a spot of bother. They needed a manager, quickly.
Being a part of the City Football Group, a sprawling empire of clubs around the globe, made this easier. They could simply drop one of their esteemed coaches into the role and move on, Torrent being that very coach. But management in Major League Soccer is very different from the rest of the world, and Torrent immediately found that out.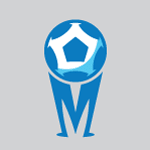 Want your voice heard? Join the MLS Multiplex team!
Write for us!
Pep Guardiola's former assistant may have engineered the best New York City FC season in its history this year, but there were consistent rumblings of unrest at the club. The stadium was a growing issue, the technicalities of the league frustrated him, while the early form was extremely poor and left a sour taste in the mouth between fans and coach. Vieira was always more popular.
So now, 18 months later and still with a year remaining on his contract, the inevitable is set to happen. According to reports from ESPN, Torrent will leave New York City FC this offseason. As Sam Stejskal of The Athletic confirms, this is no surprise whatsoever:
But Torrent's impending exit should be a warning sign for MLS. While many take pride in the uniqueness of the league, its own intricacies and utterly stark characteristics making it completely different to every other domestic competition in world football, it is still a part of a global sport and if it cannot gain the respect of those working in the global sport, it will always lack for pedigree and respect.
The Americanised aspects of the league make it unique to the world and sellable to a North American audience. Ridding of them totally would be an unwise, alienating move. But the restrictions on salaries, the shackling roster designations, the travel, although little can be done about that, the, dare I say it, lack of promotion and relegation. These are all issues of varying degrees that make MLS difficult to sell beyond the borders of North America.
These are the details that Torrent always wrestled with. From a personal angle, he should have understood the job that he was undertaking and the rules that he needed to abide by. His own issues with it are his and his alone to bear. But from a more general standpoint, one that considers the overall growth, development and pedigree of the league, Torrent's problems, which are not unique to him, are revealing.
MLS falls between the chasm of being an American league in a global sport. Torrent was not willing to bridge that gap. And he will not be the only one. Because of that, it is down to MLS to change, evolve, and ultimately improve. How to do that without sacrificing the unique details that make it such a riveting league, however, is not so easy to recognise.