Houston Dynamo: Tab Ramos brings on the attack
Tab Ramos is taking over as Houston Dynamo head coach. His record shows he'll install a thrilling brand of soccer at the club.
The Houston Dynamo started the season winning six of their first eight games. Then they lost momentum.
Head coach Wilmer Cabrera and the organization parted ways as a result, with assistant coach Davy Arnaud, acting as interim head coach, guiding the team through some bright spots as U.S. soccer legend DeMarcus Beasley played through his last season and retired.
Then, in late October, the team announced hiring new head coach Tab Ramos. And so, when the Dynamo return to regular season play in 2020, it will be new head coach Ramos at the helm. But who is Tab Ramos and what system and approach might he install?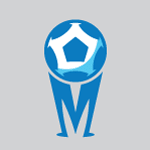 Want your voice heard? Join the MLS Multiplex team!
Write for us!
Ramos has shown when taking over a soccer team, he installs a calculated attacking style. That can be expected in the Houston Dynamo's 2020 season. He frequently used an attacking 4-3-3 approach in his latest cycle with the U.S. Men's National Team U-20 squad.
That team just missed out on qualifying for the 2011 FIFA U-20 World Cup prior to Ramos' arrival. But once American inherited the helm, he guided them to CONCACAF qualification. He described his mission with that squad as training the players to attack. He said he used the 4-3-3 as his go-to formation to make sure they applied pressure on opponents.
Supporters should expect that mission to continue with Houston Dynamo. Ramos proceeded to confirm that the Dynamo organization has a clear focus that will complement his mission. And Ramos confirmed that the players have the makeup to work with his system. He describes that makeup as DNA. This DNA comes not just from his coaching career, but also his playing experience.
Ramos has extensively played soccer in Europe and the Americas. He was All-American and All-ACC at North Carolina State. The midfielder then played in the American Soccer League before moving overseas.
Returning to the Americans, he was the first U.S. player for Tigres UANL in Liga MX. He helped the club win the 1996 Copa Mexico, their first championship in 20 years. He was the first player signed to an MLS contract in 1995. In this league, he played for the New York/New Jersey MetroStars before they became the New York Red Bulls. He was a three-time MLS All-Star. He has also played more than 270 matches in Spain, Mexico and the United States.
Ramos, then, is an offensive, creative, experienced, legendary soccer player and coach. And now he inherits the helm at the Houston Dynamo. And with that will come an onslaught of attacking football.