MLS: 5 teams who fell short of expectations in 2019
The 2019 MLS regular season is now in the books with the playoffs spots secured. But which teams failed to live up to their expectations? Here are five.
The 2019 Major League Soccer regular season has come to an end. The playoffs may still await, but the bulk of the season is now finished.
In the West, it was Los Angeles FC who were utterly dominant. They won the Supporters' Shield and put together the greatest season in MLS history. Meanwhile, in the East, NYCFC came from behind both Atlanta and Philadelphia to take the top spot, ending the regular season six points clear of last year's MLS Cup Champions.
It was not a great debut campaign for MLS-newbies FC Cincinnati, though, who finished the year well adrift of any of the other 23 teams in the league. It was also a down year for Sporting Kansas City and the Houston Dynamo, neither of whom reached the postseason.
But who are the teams who fell short of expectations this season? Well, here are five.
FC Cincinnati
Coming into the season, FC Cincinnati were not expected to break new boundaries as Atlanta United did in their first season. But they were supposed to be at least somewhat competitive. And by that measure, they completely and utterly failed in 2019.
They let in an average of over 2.2 goals a game, breaking the single-season record for the most goals conceded, with 75. They also had the worst goal difference in MLS history, finishing the campaign at -44, thanks to only scoring 31 goals all year, less than one a game. FCC finished the 2019 term with just 24 points, just above the lowest ten teams in MLS history.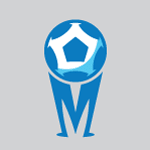 Want your voice heard? Join the MLS Multiplex team!
Write for us!
Despite some big names, including Kendall Waston, Greg Garza, Victor Ulloa, Roland Lamah, Fanendo Adi and Kekuta Manneh to name a few, the side were unable to match their MLS counterparts throughout the season.
They were only able to win six games, whilst losing 22, as they finished bottom of the overall table by ten points, and bottom of the Eastern Conference by a whopping 13. The one positive for FC Cincinnati is that surely, things can only get better from here, but don't be expecting their second season to be anything like the second coming that Atlanta had in the 2018 term.