FC Dallas: When will Paxton Pomykal's star rise too far?
FC Dallas agreed to a four-year contract extension with 9-year-old Paxton Pomykal. But for how much longer can the Texas club hold on to their young star?
Paxton Pomykal is regarded as one of the top Major League Soccer prospects. The 19-year-old midfielder has been a regular in the starting XI for FC Dallas this season and has shown once more there is something special about the youth academy at the club.
And so, FC Dallas did what any responsible team would: they locked up his future.
When the announcement of Pomykal's contract extension was made, there was little surprise to see the club make it four years. They clearly do not want to lose their young talent so soon and have, in turn, illustrated to the rest of the world that if they want to sign Pomykal, the asking price will be high.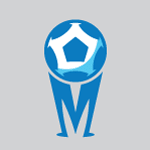 Want your voice heard? Join the MLS Multiplex team!
Write for us!
With Pomykal's future now secured at the club for the next four years, the question is how much longer will he be in an FC Dallas kit for? After a strong showing at the FIFA U-20 World Cup and stellar play within MLS, there has been attention from clubs around the world who may come knocking quite soon. Despite this contract extension, it will be difficult to repel worldwide interest for long.
FC Dallas have already hinted at the hope of keeping Pomykal at the club for the next few seasons. But with a player like Pomykal, it may be easier said than done. By already cementing a spot within the starting XI, he's displayed maturity and control during his appearances which is very impressive. As a result, it makes it hard to see how lasting past last season in the MLS. By the end of the 2020 season or even before, he may be on the move to a European club.
FC Dallas have shown time and time again that they have an academy that has the ability to develop high-class talent. Weston McKennie is one of the best examples. The midfielder is currently playing for Schalke in the Bundesliga. Chris Richards is one of the most recent examples. He is currently on the books at Bayern Munich. These two players should be joined by Pomykal in Europe very soon. Where he will land is up in the air, but it wouldn't be surprising to see make a move as early as next summer.
More immediately, the upcoming playoff match against the Seattle Sounders will be a huge test for Pomykal. At 19, he will be making his first postseason appearance. It will reveal a lot of what is to come in his career. FC Dallas need a massive performance from him. If he can deliver on the biggest change, he will prove that he has the temperament and attitude to succeed, not just the quality. It could do wonders to his chances of being signed by a European club in the near future.
For now, then, Pomykal is an FC Dallas player. But his star is rising, and soon, it will soar far past what the Texan club can contain.