Houston Dynamo: DaMarcus Beasley and the perfect end
Houston Dynamo defender DaMarcus Beasley finished his stellar 20-year playing career on October 6. And he ended it in the perfect way: with a win.
Houston Dynamo defender DaMarcus Beasley retired this weekend. He was the team captain, totaled hundreds of games played and became a legend of not just the Texan club but the entirety of U.S. soccer.
In MLS, he appeared in 124 games with the Dynamo. He was on the pitch when the team reached the Western Conference championship in 2017. He was captain when they won the U.S. Open Cup in 2017.
Yet his legend in the sport extends internationally. He appeared on the U.S. Men's National Team roster in World Cup years 2002, 2006, 2012 and 2014. He is the only person to play in four World Cup games for the men's national team.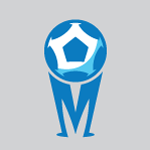 Want your voice heard? Join the MLS Multiplex team!
Write for us!
This World Cup feat was ensured on June 16, 2014. That was when he started for the national team against Ghana. This also marked his fourth time on a U.S. World Cup roster. Only two other players achieved that honor: Kasey Keller and Claudio Reyna. Overall with the USMNT, Beasley posted 17 goals and 13 assists. He earned 126 caps.
It was just two years before his first World Cup roster appearance that his MLS career began. It was in the year 2000 that he joined the Chicago Fire. He was 17. Yet, after all those achievements, the 37-year-old still wanted to make a significant statement before he left the pitch for good in the 89th minute.
On MLS Decision Day, the Houston Dynamo faced LA Galaxy. After the game, Beasley said he had insisted to his teammates that this game was not all about him. None of them had been. But he wanted to win nonetheless.
The Dynamo fell behind. Twice. But that made no difference. In the 83rd minute, Houston midfielder Alberth Elis hit a brilliant cross to forward Christian Ramirez who sent a lob into the net to go ahead for good.
It was then, Beasley said in the post-game press conference, that happy tears came to his eyes. Getting near the touchline, he asked head coach Davy Arnaud for just a few more minutes on the pitch. And he got them He had explained to his teammates that, no matter what they achieve in their soccer careers, one day they will all play their last game.
In the 89th minute, Beasley had played in his last game, substituted for defender Jose Bizama. Not one fan was left sat down, rising to greet a hero of America soccer. Beasley walked off, hugged each and every one of his teammates, and embraced the end of his playing career. But he is far from finished with soccer. He is adamant that he won't become a coach, but the business of soccer intrigues him. So to an executive position is where he will head.
For now, though, Beasley is worth celebrating. A distinguished career, a wonderful football, an honorable individual and man. He played his final game how we all should. Respectfully.