Orlando City SC: James O'Connor fired, now what?
This week, Orlando City fired head coach James O'Connor after yet another tumultuous season. But now what for a team that is still yet to make the playoffs after five seasons in MLS?
Orlando City SC ended their 2019 MLS season with their eighth straight match without a win. As a result, it was always going to be an uphill battle for James O'Connor to keep hold of his job. Orlando City have now gone through three managers in the span of five years since joining the MLS. O'Connor was the latest to receive the axe, but this move paints a bleak picture of the Lions' tenure in the MLS.
Making the MLS Cup Playoffs is no easy task, but in a league where over half the teams now qualify for the postseason, there are enough opportunities for a struggling club to bounce back the next season. Orlando City SC, however, have never surpassed 44 points, which they achieved in their first year in the league back in 2015. Consequently, OCSC continue to come up short when it matters most.
2019 looked promising for the Lions. A new Designated Player arrived in Portuguese veteran, Nani. There were exciting young prospects to rally around, including the rising success of Chris Mueller, while a revamped backline gave the Orlando City SC faithful some hope that they will finally reach the elusive playoffs.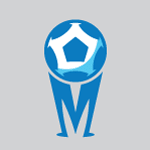 Want your voice heard? Join the MLS Multiplex team!
Write for us!
Aside from a struggling offense, Orlando remained firmly entrenched in the playoff hunt up until September. They even made it to the U.S. Open Cup semi-finals losing out to a superior Atlanta United back in August.
And then everything started to change. Following their 2-0 defeat to Atlanta in the semi-finals, Orlando suffered two away draws to Toronto FC and Minnesota United as the result of conceding goals in the final twenty minutes. This was cause for concern. The cracks had been there all season — Orlando never managed consecutive league victories — but they were only now starting prise open and undermine the Lions' progress. Orlando were unable to build momentum, and it came back to bit them.
Head coach O'Connor was a part of this. He was unable to right the ship and the Lions slipped out of the playoff race, ultimately resigning themselves to an eleventh place finish in the Eastern Conference ahead of the abysmal FC Cincinnati.
Orlando City SC's playoff absence could not have come at a worse time for the club. Exploria Stadium was supposed to be Orlando City's key to success. A strong season starts at home, and a state of the art dedicated soccer stadium was the perfect foundation to build a contender. They finished 2019 with a 6-3-8 record at home while conceding 29 goals.
They were also just coming off yet another rebuild in the offseason, which was warranted, and the moves appeared sufficient enough to enable the club to challenge for the playoffs. Injuries coupled with some players performing well below what was expected ultimately stymied any significant growth.
Perhaps most importantly, Orlando needed to make a strong name for themselves in the state of Florida. Inter Miami will enter MLS in 2020 and could reasonably take away from Orlando's potential fan base. Atlanta United are clearly the face of the south-east in MLS, but now Miami poses a true threat to overshadow Orlando City.
The Lions are in a relatively smaller market than most Eastern Conference clubs. The team, however, still managed to finish seventh in MLS average attendance rankings even with an average decrease of 1000 spectators from 2018. The support is still there for the Lions, but for how much longer? Casual fans will not continue to attend matches to watch a struggling side.
The veneer has worn off for Orlando City SC. They are no longer the 'new exciting MLS club'; they are just another team, one that is struggling for success. They need to find a true identity. One that represents the club, from the first team all the way down to Orlando City B and beyond. If they indeed have one, upper management has done a poor job of conveying that to the supporters. The Lions need a coach that fits into an overall identity, whether that revolves around its young players, signing high profile Designated Players or focusing on certain styles of play.
Every area of the pitch needs work. The attack was anemic far too often during the season. The midfield lacked a true creator and the jury is still out if Mauricio Pereyra is the answer. The defense showed improvement but still requires depth outside the first team. Finally, while Brian Rowe has shown flashes of being a capable first-team goalkeeper, he has not done so on a consistent basis raising doubts about his future going forward.
Questions will be asked about some of Orlando City SC's more senior players that have significantly underachieved and failed to step up when the club needed them the most. Dom Dwyer and Sacha Kljestan, in particular, may not be the way forward for the club. Their large salaries are hurting Orlando's potential to make pivotal changes. The pair combined for only eight goals and seven assists. Nani, who led Orlando City SC with 12 goals and 10 assists, can only do so much for a team, especially considering he has not had an extended break for over a year.
Maybe O'Connor should have been given more than one offseason to construct a team capable of qualifying for the MLS Cup Playoffs. Perhaps he should not have been hired in the first place. Regardless, it is hard to argue that he improved the quality of play with the players that he had at his disposal. The team never found any semblance of consistency and the late-season collapse culminated in another disappointing year.
In a league where nine managers were fired in 2018 and seven have been fired in 2019, there is little patience for losing streaks and poor play. The ever-churning coaching carousel is an unfortunate reality of modern soccer, but this trend only exacerbates the need for clubs to develop an identity and style of play beyond that of the coaches they employ. Yes, every coach will put their own stamp on a team, but this should not be accomplished through guiding full-on rebuilds. There is no indication that Orlando will go through a rebuild again, but there are players that must be moved on.
Orlando City SC now enter the offseason without a head coach in place. They lack an identity. They have overpaid, underperforming players. They are at risk of losing their standing in the Florida sports scene. This, then, is a crucial offseason for the Lions. They must hire the right candidate this time around, and considering the rapidity with which they announced O'Connor's firing, they intend to do their due diligence in choosing their next head coach.
Stability is paramount for the club. They cannot continue to fire a coach when the going gets tough. This trigger-happy strategy implies that there was little confidence in the manager from the beginning, which could be a consequence of upper management's own insecurities about their decisions and overall direction. It does little for the progression of the franchise.
It's a lot easier said than done, but Orlando need to yet again regroup and improve. They need to regain the faith and passion from causal fans to reinvigorate the environment around the club, and earn the trust of the loyal supporters that go to every match. Orlando City SC simply cannot afford to waste another season.