San Jose Earthquakes: Matias Almeyda rumours as disastrous as they seem
San Jose Earthquakes head coach Matias Almeyda is being targetted by Liga MX side Monterrey. His departure would be as disastrous as it seems, that is to say, tremendously.
A good head coach changes everything. As does a bad one. Just ask Manchester United — or the USMNT, if you are that way inclined. The San Jose Earthquakes experienced the best benefit of this season.
The Earthquakes endured a historically woeful 2018 season. They amassed a staggeringly poor 21 points from 34 games with a goal difference of -22. They won just four games all year, conceded 71 goals, which would have been a single-season record if not for Orlando City's utter ineptness, and looked utterly devoid of hope.
And then Matias Almeyda turned up.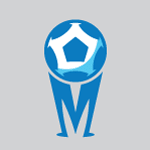 Want your voice heard? Join the MLS Multiplex team!
Write for us!
With flowing hair and a rain-soaked introduction in which he joined in with the supporters despite the terrible weather, there was an immediate injection of life into the San Jose Earthquakes. This was someone who understood the club and recognised the passion of the fans. And he relished because of it.
The turnaround under Almeyda was not immediate. In fact, San Jose lost their first four games, scoring just twice and conceding a disastrous 14 goals. The Almeyda resurgence was stalling before it ever got underway. But then it clicked.
A 3-0 victory at home to the Portland Timbers injected life into San Jose. Through April, May, June and July, they lost just three MLS matches. They surged up the Western Conference standings, above the playoff line, and were celebrated as one of the stories of the season. And they did all this while still using many of the same players that contributed to such a deplorable campaign the year before. The change was due to Almeyda, his personality and his coaching.
San Jose played with their coach's energy on the pitch. They were fast, ferocious, feisty. They snapped into challenges, fought for every loose ball, and ran harder and further than every opponent. But they then crucially allied this identity with smart tactics. The man-to-man pressing scheme improved their defence no end — they conceded 19 goals from the start of April through to the end of July. Their combination play from turnovers was superb. They were excellently organised to recover in transitions, both offensively and defensively. In summary, they were excellently coached.
And now, just a year later, it could all be coming to an end. There are growing rumours that Liga MX giants Monterrey have eyed up Almeyda as the solution to their head coach vacancy. This week, this very interest was put to Almeyda. For the San Jose Earthquakes, his answer was not the most convincing:
"I have friends, I have players that I have led and I have a lot of people obviously that when issues come up like this the first one to find out is me. I am a very grateful to Mexican football – a football that I love, respect. And every time my name is said it makes me happy because it means that we have left beautiful memories, but I have nothing more to say."
He was also asked if he had entered into discussions with the Earthquakes themselves regarding his future. Again, he moved past the most obvious point:
"Not yet. I always try to finish the season. Once I finish it, I'll sit down with [the Quakes' directors] and we'll talk and look over different topics. But with peace of mind, it will be done after our participation in this season ends."
It remains to be seen whether this is the end of the lock-flowing Argentinian in San Jose. For what it is worth, there has been no contact between the two clubs and there is no relause contract in his contract. But as we all know, if someone wants to leave, they usually end up with their way. And you could hardly blame Almeyda for jumping at the Monterrey opportunity.
That would leave the San Jose Earthquakes lurching in disaster once more. A good head coach changes everything. It has in San Jose. And it might yet change everything once more, but this time, in absence.