Minnesota United Vs Sporting KC: 4 things we learned – Magic Mannone secures playoff spot
Minnesota United finally sealed their first-ever appearance in the MLS playoffs with a dramatic 2-1 win over Sporting Kansas City on Wednesday night. Here are four things we learned.
Minnesota United have sat on the verge of making the postseason for weeks now but have thrown away result after result, leaving fans frustrated and scratching their heads. So when Sporting Kansas City came to town on Wednesday, the nerves of a looming capitulation again shivered up the spine.
However, despite going behind to a somewhat contentious Botond Barath goal in the seventh minute, and coming under immense SKC pressure, Minnesota held out for a come-from-behind win to secure their postseason berth. Ozzie Alonso equalised for Adrian Heath's men on 70 minutes before Hassani Dotson showed immense composure in the area to fire home a 90th-minute winner.
And so, here are four things we learned from a dramatic, enthralling encounter at Allianz Field.
4. Where art thou, VAR?
It was difficult to truly make out, whichever way you looked at it, but from the moment Botond Barath made contact with Johnny Russell's cross to open the scoring, there was a massive suspicion of handball. It was just a case of VAR calling it back to take a look.
The problem was, that call never came.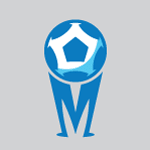 Want your voice heard? Join the MLS Multiplex team!
Write for us!
We have heard every single argument you can think of for and against VAR and sure, it is supposed to be used for 'clear and obvious errors', but quite how this incident wasn't reviewed, given the ball went into the back of the net and was therefore dead, and that those watching on instinctively thought they spotted a handball, really is a mystery.
Maybe it wasn't a handball. Maybe it did come off Barath's right boot. But what if it didn't? Minnesota United have struggled like hell to finally confirm that first-ever playoff spot but now that they've done it, it's these moments and small margins that could make the all the difference in making something of their postseason.
The referees at least owe them the professional courtesy of fulfilling their job roles.