Atlanta United: What does Michael Parkhurst mean to the club?
Atlanta United captain and defender Michael Parkhurst announced his retirement on Monday morning. I take a look at his impact on the club.
What does Michael Parkhurst mean to Atlanta United? The short answer: everything.
Parkhurst's effects on the club will be felt for years to come. He is not the most boisterous leader, he doesn't ooze personality (at least, not upon first look), and leads with his quiet, yet firm demeanor. But do not let appearances be deceptive. Despite not seeming as important as say, a Josef Martinez or Miguel Almiron, he may be one of the most important players in club history when we look back in the years to come.
Michael Parkhurst will go down in history as Atlanta United's first-ever captain. That, in and of itself, is significant, but when viewed through the lens of Atlanta's success both on and off the field in their first three years of existence, it takes on a new level of importance. Parkhurst was instrumental in defining and creating the culture in the locker room, and although that culture has seen its up and downs (see: players yelling at coaches during games, players doing radio interviews), it has been a successful atmosphere nonetheless.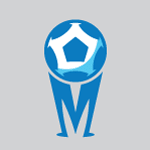 Want your voice heard? Join the MLS Multiplex team!
Write for us!
That started with Parkhurst, and thanks to his leadership, will continue with future leaders like Miles Robinson, who is already showing signs of being humble and soft-spoken just like Parkhurst.
When future Atlanta United fans learn about the history of the club, they will learn about Michael Parkhurst. They will learn about his agonizing attempts to win an MLS Cup, as well as the sweet relief of finally doing so in Atlanta and in front of 73,000 screaming fans.
Josef Martinez will get most of the credit from that game-winning goal in 2018 MLS Cup. But from those that were there, future fans will learn about this game-winning tackle in MLS Cup:
Without that smart, savvy tackle from Parkhurst, Martinez doesn't get the ball so close to the goal. He would never have rounded a stranded Jeff Attinella. He would never have scored Atlanta United's opening goal. Parkhurst was critical to Atlanta United's greatest ever victory. And that was not his only sublime individual moment. Personally, this game-saving goal-line clearance will always go down as my favorite:
I was fortunate to attend that match, which was Atlanta's first-ever playoff appearance. I was even more fortunate to be sitting midfield, in about the tenth row, with a fantastic view of nearly everything on the pitch.
At that moment, in extra time, with the game on the line in a high intensity, back-and-forth affair between two good teams, I witnessed what I thought was a Columbus goal. Parkhurst's body blocked my view of the ball, which I was sure crossed the goal-line. Somehow, though, it didn't. Game saved.
Even in what will be his final season, he was calm, a leader, and a true teammate. This is a man that played left-back for a team in transition when it was clear there were better players at his preferred position of center-back. As of his announcement, he hasn't played in ten straight matches. Yet, not one complaint has arisen from the player himself. He is a model teammate and a model citizen as someone who routinely makes public appearances when representing for the club.
When Atlanta captured the Campeones Cup in August, Jeff Larentowicz, the acting captain for that match, tried to hand Parkhurst the trophy despite Parkhurst not playing a single minute in the club's win. It didn't matter. He was their captain. Again, just thirteen days later, Parkhurst was gifted the U.S. Open Cup trophy after the club prevailed for its third trophy. Parkhurst didn't appear in that match either. It didn't matter.
Michael Parkhurst has had an immeasurable impact on Atlanta United, the city, his team and the fans. He might never be enshrined in glory like Josef Martinez and Miguel Almiron, but he was the foundation that their brilliance stood atop of, and that will never be forgotten.