MLS: Chicago Fire takeover a game-changer for league expansion
In a league focused on expansion, the Chicago Fire takeover could breath new life into a stagnating franchise. And that is a game-change for MLS.
Major League Soccer is on a journey to 30 franchises with the American based soccer league continuing to expand and expand. One of the main critiques of that rapid expansion is the fact that there are existing clubs in major markets that have struggled to put together an entity that screams long-term success.
When speaking at a VenuesNow conference on September 10th, MLS Commissioner Don Garber stated that 'most teams are operating at a loss.' That statement isn't that shocking, but for a league that has a latest franchise round fee of $200 million, it's hard to blame the league and the owners for pushing for more and more franchises to bring in cash.
But there could be a bright future on the horizon for an existing MLS franchise in Chicago.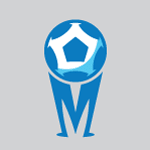 Want your voice heard? Join the MLS Multiplex team!
Write for us!
On Friday, news came down that the Chicago Fire has changed hands. Long-time Chairman of the Fire, Andrew Hauptman, sold the rest of his stake of the club to Joe Mansueto. The Fire will also be moving from SeatGeek Stadium in Bridgeview and move back to Chicago to play the 2020 season at Soldier Field. That notion might seem odd — why move from a soccer specific venue for a football stadium? But it's location, location, location. In fact, the Fire were so eager to leave that they will pay Bridgeview a total of $60.5M over the next 17 years.
In a league focused on expansion, the Chicago Fire takeover could breath new life into a stagnating franchise. And that is a game-change for MLS.
Chicago's problem with SeatGeek was the fact it was located 12 miles from Downton Chicago and was incredibly difficult to get to for fans. The Fire's attendance at home this season has averaged 11,926 this season, dead last in MLS by over 2,000 fans.
Per Forbes, new owner Joe Mansueto paid $204M for Hauptman's share of the team, valuing the Chicago Fire at $400 million. Mansueto is worth $3.8 billion, which he built by starting a financial information company called Morningstar in 1984.
With the Chicago native now in command for the Fire, if he chooses to do so, he has the capital to not only finance a new soccer-specific stadium located in Downtown Chicago but also lavishly spend on top talent via transfers.
Chicago have endured a rough season, slipping towards the bottom half of the Eastern Conference table for much of the season. They have been trending towards a major shake-up for quite some time. And this might just be it. New blood injected into one of MLS' early franchises. Soccer played in the city of Chicago for the first time since 2005. The dawn of a new era.
If all goes well and Mansueto invests into the club, this has the chance to be a success story for MLS, and that will help ease those expansion worries.