San Jose Earthquakes: The genius of Matias Almeyda
Since April 1st, the San Jose Earthquakes had zero points. Since then, no team has amassed more in MLS. This is the genius of Matias Almeyda.
If you ever met someone who did not think that coaching matters in professional sport, you need only point them to the 2019 San Jose Earthquakes to prove them totally and utterly wrong.
Last season, the Earthquakes were the worst team in Major League Soccer. They won just four games all season, amassed only 21 points in 34 games, and had a goal difference of -22. That is historically bad.
This offseason, then, the Quakes made changes, the most significant of which was hiring Matias Almeyda as their new head coach. Almeyda made an immediate positive impact when he met fans in the rain during the pre-season, but his ideas and processes took a little time to work their way into a team that was largely the same as the year prior.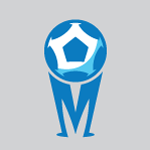 Want your voice heard? Join the MLS Multiplex team!
Write for us!
On April 1st, the San Jose Earthquakes had zero points. They had played four games and lost all four with an aggregate score of 14-2 and were just sent for five by Los Angeles FC. Whatever work Almeyda was frantically putting in during the winter months was not working.
However, since April 1st, no MLS team has earned more points than the Quakes. They have won ten of their 17 matches, moved into fifth position in the Western Conference. And all the while still playing largely the same team that finished rock bottom just a year ago. So what has changed?
Well, Almeyda was asked about precisely that. This is what he said:
"We knew that it was going to be a process. And every process takes time. First, we had to change our mentality. Then we had to install a system of play. And that is showing that each and every one of them could do it. That is why I accepted this challenge when I had the possibility to go elsewhere. I chose them because I studied them and I knew that they had more to give."
The point is simple: Almeyda laid down foundational processes in the offseason and they take time to bed into the players' understanding such that they are executed seamlessly on the pitch. Take Almeyda's throwback man-to-man pressing scheme that represents what would be a full-court press in Basketball. If one player misses his assignment and does not understand which man he must mark, it is easy for the opposition to play through and exploit the space that comes with playing such a high defensive line.
Communication and cohesive understanding takes time to drill down. It is not easy, especially when played at the speed professional football is played. But Almeyda trusted his players, trusted his system and his ability to coach it, and simply waited. And then, as he saw the shoots of recovery and improvement, he watered them. And now he is reaping the benefits.
Almeyda also made his team extremely fit. The individual players may not be superior to their opposite numbers, but you can make sure that they are fitter, outrunning them for every single one of the 90 minutes. This is required to play with such a high-intensity press and was a primary focus of Almeyda's work during the tough winter months.
The San Jose Earthquakes turnaround is the story of the 2019 MLS season. It is a remarkable tale of patience, diligence, hard work, commitment, and a little sprinkle of genius coaching. This is Matias Almeyda at his very best, and San Jose are reaping the benefits.