Houston Dynamo and Dash: James Harden must provide invigoration
Houston Rockets superstar James Harden has acquired a minority stake in the investment group that controls the Houston Dynamo and the Houston Dash. He must invigorate change in Houston.
James Harden, who was voted NBA MVP in 2018, has reportedly acquired a 5% stake in the organization which controls the Houston Dynamo, the Houston Dash, and BBVA Stadium. His investment will place the value of the group "at well over $475 million."
Harden is an icon in the Houston community and has been named an NBA All-Star in each season since arriving via trade from the Oklahoma City Thunder before the 2012/13 season. Here is what he had to say upon the announcement of his investment;
I'm very excited about the opportunity to join the ownership group of the Houston Dynamo and Houston Dash and proud to be a part of a club with tremendous history and a great future," Harden said. "Houston is my home now, and I saw this as a way to invest in my city and expand my business interests at the same time. Soccer in general, and especially MLS, have exploded in this country throughout my lifetime. I've been a fan of the game for several years, and I know that Houston has a massive soccer fanbase, so it was an easy decision for me when this opportunity arose.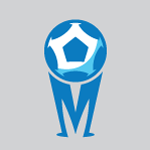 Want your voice heard? Join the MLS Multiplex team!
Write for us!
Harden is currently valued at $47.7m (as of 07/09/19) by Forbes and recently visited Arsenal's Emirates Stadium with Adidas, who are the official apparel supplier for Major League Soccer (MLS), its clubs, and their affiliated youth programs. Adidas' most recent extension with MLS was worth a reported $700 million and runs through 2024. Harden is also a leading ambassador for Adidas' NBA campaign, after they signed him to a 13-year, $200 million deal in 2015.
The Bellflower, California native joins an unpopular ownership group led by Gabriel Brener, who purchased the majority share of the team in December 2015. Other members of the ownership group include legendary boxer Oscar De La Hoya, Ben Guill, and Jake Silverstein. Houston Dynamo fans have long voiced their disapproval of the group, as they believe that more financial investment is required. The Dynamo have room for one more Designated Player, squad depth is severely lacking, and attendances have slowly declined.
Furthermore, figures released by the MLS Players Association revealed that the Dynamo are the lowest spenders when it comes to base annual salary ($7,106,543) and guaranteed compensation ($7,665,635 – a sum which includes annual salary in addition to bonuses and agent fees).
The Dynamo have captured three domestic titles (winning the MLS Cup in the club's first two years of existence and the 2018 Lamar Hunt U.S. Open Cup) since their inception in 2006, however, recent league success has been difficult to come by.
The Houston Dash are in the midst of their sixth National Women's Soccer League (NWSL) season and are currently led by first-year head coach James Clarkson. Kealia Ohai — who recently got engaged to J.J. Watt, another Houston icon — and England international Rachel Daly, are hoping to guide the Dash to their first playoff berth this fall.
As stated in the official press release of Harden's investment, 'the average MLS club valuation has increased nearly 650 percent over the past decade.' Interest and investment in professional soccer in North America has grown exponentially, but the Houston Dynamo and Houston Dash risk being left behind if things do not change.
Whether James Harden can help take the Houston Dynamo and the Houston Dash to another level remains to be seen. Nonetheless, one thing cannot be denied: news of his investment and interest brought excitement and attracted national attention. National and local relevance is something that has eluded both of Houston's professional soccer clubs. Fans will be hoping that James Harden's investment represents the start of a new beginning for professional soccer in H-Town.