New England Revolution: Brad Friedel decision a necessity
Brad Friedel was fired by the New England Revolution this week after a 5-0 thumping thanks to the Chicago Fire. The decision was a necessity.
I have always liked teams who are willing to take a risk. Choosing the easy option is, well, easy, but selecting a risker avenue that has a far greater reward at the end of it is a decision that I can and do applaud.
However, when making a choice that is far from certain, it is important to recognise that you are also more likely to be wrong — this, of course, is the nature of risk-reward decision-making. There is an element of humility that is required when making these decisions. You must be able to admit that you are wrong.
Compounding a decision is what dumb football teams do. And dumb decision-makers, for that matter. But admitting the mistake and being willing to amend it is how teams move forward. That is what learning from your mistakes is. You must first recognise that you have made a mistake.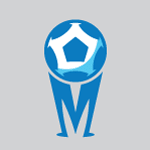 Want your voice heard? Join the MLS Multiplex team!
Write for us!
All this brings me to the latest, franchise-altering decision that the New England Revolution have made this week. A little over a year ago, the Revolution took their swing for the fences: they hired rookie head coach Brad Friedel to lead forward a rebuilt team. Cruelly for many Revs fans, Friedel replaced a rookie head coach, Jay Heaps, whose reign ended as he wasted one of the most talented attacking line-ups in MLS.
Friedel is one of the greatest American players of all time. He spent almost 20 years in the Premier League and made just short of 500 appearances across a variety of teams, from Liverpool to Aston Villa. It was hoped that he would be able to use his playing experience to inspire a resurgence in New England. Fast forward 46 games and it was quickly realised that he could not.
Friedel's record as head coach of the Revs was not even average. He won less than a third of his games and is currently staring at his team sitting in the depths of the Eastern Conference, having conceded 11 goals in their past two games, 30 on the season, and with an MLS-leading goal difference of -19.
The results tell almost all of the story. But there are more reasons for the Revs to be moving on from Friedel. His recent comments to the media, for instance, are hardly the most positive about MLS players, which obviously includes his own team. It was just a month ago that Friedel said:
"The mentality of a player in this league, a lot of players, when they lose, it doesn't hurt enough. There's no relegation, they don't get fined, they don't have fans waiting by their cars, they don't have people beating them up. They don't have the pressure they have in other leagues."
While his overall point may carry some credence, to argue that players are not performing well because they are being beaten up by the fans is absolutely outrageous. It is not surprising that the Revs players trudged off from Wednesday's 5-0 loss to the Chicago Fire looking utterly unmoved by anything that Friedel had been trying to instill.
It was time for Brad Friedel to go. But I will not kill the New England Revolution for hiring him in the first place. They took their shot. They made a mistake. And then they admitted their mistake. It happens. All they need now is an owner who cares.