Houston Dynamo: DaMarcus Beasley, Adam Lundqvist provide nice problem
In DaMarcus Beasley's absence, Adam Lundqvist has stepped up. This provides a nice problem for Houston Dynamo head coach Wilmer Cabrera.
Houston Dynamo captain DaMarcus Beasley underwent successful arthroscopic surgery on his left knee in Los Angeles March 20. He'll need up to six weeks for recovery. The left knee problem started showing up in MLS play after the Dynamo exited CONCACAF Champions League.
The interruption for surgery for Beasley will represent a minor blip on his sheet of achievements. He's the best in MLS at left back since 2014. Among his many achievements before that: 11 career FIFA World Cup matches puts him tied for second-most in U.S. history.
Cabrera emphasizes Beasley's consistency throughout his career. His leadership on the team focuses on a winning mentality. Cabrera calls him a key leader and pillar of the team. That hints that while sidelined Beasley should fill the position of analyst and extra coach. He can maintain status of Houston Dynamo pillar. It'll just be a kind of pillar that talks and marks up formation charts.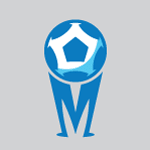 Want your voice heard? Join the MLS Multiplex team!
Write for us!
In his stead, Dynamo head coach Wilmer Cabrera started Adam Lundqvist. Lundqvist came to the Houston Dynamo from Sweden singing Beasley's praises. But close watchers of the Dynamo recognized early on that whenever Beasley surrenders his player position, they expect Lundqvist to cover it, and cover it solidly.
Where Lundqvist's performance matches or overlaps Beasley's, the qualities show up very strong. Scouts rate both players among the best in MLS in concentration.
The concentration explains a player's ability to make the right decision and do the right thing at the right time. It often shows up in a soccer player's passing or crossing success. Scouts note that Beasley's strongest quality is passing. Lundqvist's greatest strength is also crossing.
Those performance notes come after the strength both players show in controlling the ball. Concentration drills beginning all the way back in youth soccer start with controlling a ball through a series of strategically placed cones.
Lundqvist has eagerly met his opportunities in passing, rating 86% success in his last game. He also took four of the Dynamo's corner kicks in that winning match against Vancouver Whitecaps, a clear sign that his delivery is highly rated within in the club. He is more than a solid left-back in Beasley's absence.
And after the next 4-6 weeks, the Houston Dynamo will once again face an enviable position. Cabrera will have to choose between Beasley and Lundqvist each and every week. That is a very nice problem to have indeed.