Houston Dynamo: Tactical flexibility adds new threat
Houston Dynamo Wilmer Cabrera has started mixing up his starting formations. It led to a 2-1 win over the Montreal Impact on Saturday. The added tactical flexibility makes the Dynamo a more dangerous proposition than in previous seasons.
The Houston Dynamo have very quickly evolved from the overwhelming mass of attackers and disrupters that Wilmer Cabrera fielded in previous seasons. Understanding that tactical flexibility was required for his team to take the step to the next level, Cabrera has veered away from an over-reliance on the 4-3-3 that he hammered last season.
On March 9, perhaps unexpectedly, the Montreal Impact met a solid defense in Houston. Cabrera plotted a game plan for the team to reach a different level of performance, operating at a different speed than previous editions. And he found personnel to fit a 4-2-3-1 to produce precisely that.
In his post-game conference, Cabrera compared an all-attack team at one extreme vs. a completely tactical team — or at least an organization weighted towards professional execution and discipline instead of a more free-flowing scheme. Cabrera described the Houston Dynamo team opposing the Montreal Impact as weighted toward attackers.
The Impact expected the same old Dynamo attack. So Montreal showed the offensive scheme 4-3-3 formation at first to directly counter Houston's 4-3-3. Saphir Taider opened the scoring in the 34th minute. Montreal had ostensibly solved it.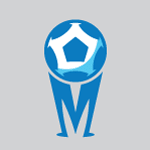 Want your voice heard? Join the MLS Multiplex team!
Write for us!
But then, just two minutes later, Memo Rodriguez scored. He was handpicked for Cabrera's new 4-2-3-1. This was the Dynamo Academy graduate's 10th start for the MLS club. Mauro Manotas then sealed the 2-1 win with four minutes left in regulation, converting a cross by Romell Quioto. They were the goalscorers, but one player deserving of specific praise is defender, Adam Lundkvist.
Lundkvist has factored strongly in each of the Dynamo's MLS games this season. He's started in both the 4-3-3 and 4-2-3-1, won two aerials, got in tackles, dribbles and stayed off the books. Also notable, Lundkvist finished these games with just over 80% successful passes. That includes a key pass and an assist. He has made good on the scouting reports praising his tackling, passing, concentration and ball-blocking.
Lundkvist's added efficacy was indicative of the greater flexibility that Houston now boast. They are a team that can hurt any opponent in more ways than just hitting them on the counter-attack, as was their exclusive tactic last season. On Saturday, the Impact, much to their detriment, found that out.
This game sends opposing MLS team scouts back to the drawing board. Houston Dynamo no longer focus on hammering the 4-3-3 until it works. They now have tactical flexibility, and that makes them all the more dangerous.