Toronto FC: Alejandro Pozuelo offers hope at crucial moment
Toronto FC was entering the 2019 season seemingly bereft of attacking options. The reported signing of Alejandro Pozuelo, then, offers hope at a crucial moment.
After spending a lot of time over in Belgium, Toronto FC General Manager Ali Curtis and President Bill Manning have finally got the answer they've been waiting for. Alejandro Pozuelo will be coming to Canada on a reported four-year deal worth $4.5 million-a-year.
It has been a long, drawn-out saga that fans in Belgium, fans in Toronto and Toronto management were getting tired of and wanted a resolution.
The 27-year-old Pozuelo has been rumoured to want a move to Toronto FC and it's become increasingly clear that his time was up in Belgium. Belgian fans brought TIFO's to a game 'Genk, il n'y a pas de place pour les faux capitaines, gloire à ceux qui se battent jusqu'à la fin' which roughly translates to 'Genk, there is no room for false captains, glory to those who fight until the end'.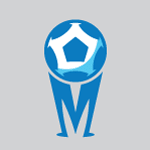 Want your voice heard? Join the MLS Multiplex team!
Write for us!
Pozuelo will reportedly join the Reds on March 17 and boy oh boy do the Reds really need his play-making ability after getting trampled by Panamanian side Club Atletico Independiente de la Chorrera 4-0 and now needing a miracle tonight to keep their CONCACAF Champions League run going.
Earlier reports of the saga stated that Genk wanted to keep the Spanish midfielder until May, but Toronto wasn't going to hold out hope and wanted it done quickly, putting pressure on Genk to get the deal done. The MLS transfer window closes on May 7 and Toronto couldn't wait any longer and were hoping to have a deal done this week.
Toronto opens its MLS season March 2 in Philadelphia. With a two-week break between games, however, it means Pozuelo will miss only two regular-season matches. On Tuesday, Toronto FC will look to pull off the miracle of all miracles and come back and beat Club Atletico Independiente de la Chorrera in their CCCL.
According to reports, the Reds have been following the Spanish-born attacking midfielder for more than a year and were waiting for the right time to strike. This seems like the right time to make the move. The attacking midfielder has spent time in Spain playing for Real Betis, Rayo Vallecano, and also Swansea City in the Premier League during the 2013/2014 season. Pozuelo has played in 35 games this season for Genk scoring six times and assisting a further three. According to Whoscored.com, Pozuelo has an average passing rating of 84.6% since the 2011/12 season.
Toronto is hoping he will be able to help turn around the offense after the departures of Sebastian Giovinco and Victor Vazquez this offseason. If Jozy Altidore can stay healthy, and Toronto can go out and spend their TAM on another striker who can put the ball in the back of the net, then this season might not be as bad as many fans are expecting it to be.