Atlanta United: Dion Pereira a future MLS star?
The signing of Dion Pereira may have flown under the radar as Atlanta United looked to the future with this signing. But could he be a future MLS star?
After claiming the 2018 Major League Soccer title, Atlanta United have not slowed down in the headlines in the offseason. On Tuesday, the club made another key signing by acquiring 19-year-old midfielder Dion Pereira of Watford.
This move claim just days before the re-signing of star striker Josef Martinez, which made for a perfect week for Atlanta supporters.
Pereira comes to the MLS after playing primarily for Watford's U-23 side. He has only made two career appearances for Watford's senior team in 2017 which came in the Premier League.
At 19, Pereira is still a very young player and his stall at Watford to make the jump to the senior team seems to have resulted in a bit of a rebirth in his career.
This signing is a bit similar to what LAFC did last season by bringing in Andre Horta who was touted as a promising prospect for Benfica but stalled out with the senior team.
Pereira was named Watford's best young player during the 2016-17 season so he was certainly considered a player who would one day represent the club at the top level. Even though that day did not come, Atlanta should be happy to acquire a player of his caliber.
Despite not having first tier experience yet, Pereira should find a place in Atlanta's rotation during the 2019 season. His preseason performance will be crucial to show where he belongs in the squad in the midfield. If he can give produce a decent preseason then Atlanta may use him right away rather then waiting for him to adapt to life in the MLS.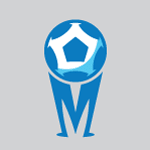 Want your voice heard? Join the MLS Multiplex team!
Write for us!
Players have found all sorts of success in MLS which has guided them back to first division football in Europe. Atlanta's own Miguel Almiron is a perfect example of this journey that is sometimes taken by players. Could Pereira be the next one to use the MLS as a route back to a big European club?
Pereira should be able to take full advantage of this move to establish himself on a successful MLS club. We've seen young players like Jack Harrison take the league by storm and Pereira has an opportunity to follow in the footsteps of players like Harrison. The opportunity did not come at Watford but the exposure and playing time he needs await at Atlanta.
With Atlanta in the CONCACAF Champions League this season, that means more chances for Pereira to bring into the starting XI. The stage is set for him to make a comeback and this might be looked back as a monumental signing for the club by the seasons ends.