El Paso Locomotive taking Cincinnati's long road to MLS
USL has a replacement coming for FC Cincinnati. El Paso Locomotive have wanted to take that spot from the moment they first hit the pitch in the 2010 season.
The USL will lose FC Cincinnati. It needs a replacement. And the candidate has been chosen, a candidate that has been waiting for some time. For El Paso Locomotive, that's in more ways than one.
The Locomotive will join FC Juarez in Mexico's Liga Ascenzo, in which owner MountainStar Sports Group holds an interest. Other teams in the MountainStar family include the El Paso Diablos and other minor league baseball teams.
MountainStar President Alan Ledford has a wealth of pro soccer experience, including working with Portland Timbers before they joined MLS. That experience gives a big hint of MountainStar's ultimate plans for the Locomotive.
For now, the owner promises El Paso a level of soccer never before seen. And USL is promised a unique group of supporters. El Paso's population boasts a tradition of following soccer – an affinity for the sport in MountainStar's words. And the median age falls well below the national average.
When El Paso travels, the home team will meet the most incredibly diverse supporters in MLS. They'll play at Southwest University Park, where the El Paso Chihuahuas play baseball, until they get their own stadium. Compared with other cities, El Paso has a uniquely high number of foreign speakers. Anyone could guess the largest group: Spanish speakers (424,159 speakers). But then comes German (2,687) and Hungarian (122). That's from a population of 683,088. Of those, 81% Hispanic.
https://twitter.com/CLTIndependence/status/1047624750179209218
There are three players that El Paso has acquired to lead this new era:
Defender Daniel Navarro comes with experience from Miami United and SC Sao Paulo, Brazil. He is a center-back who specializes, among other things, in winning duels.
Forward Omar Salgado will join the team at the end of the Las Vegas Lights season. He previously played in Liga MX with the Tigres. Years ago, he was a top draft pick of the Vancouver Whitecaps. Locomotive management considers Salgado a world-class talent who can lead them far into USL competition. And beyond.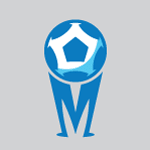 Want your voice heard? Join the MLS Multiplex team!
Write for us!
Forward Derek Gebhard comes from Charlotte Independence and Jacksonville Armada FC. At Jacksonville, he played under new El Paso head coach Mark Lowry. Depending on future roster developments, expect to see Gebhard engaging goal attacks in tandem with Salgado. Most likely, he'll appear as the center-forward in a 4-3-3 formation.
MountainStar isn't talking much about their long-term business plan for El Paso Locomotive. But the owner already spelt that out in 2014. That's when the company started meeting with MLS about expansion in El Paso. MountainStar rallied the mayor, county officials and the public to persuade the league. But it hasn't worked yet.
Not yet. But the drive to bring MLS to El Paso hasn't changed. It's just taken the longer plan. And that plan starts with USL success. Just like it did with FC Cincinnati.