FC Cincinnati: Racing on fast-track towards MLS competition
It's barely more than a half-year until MLS team FC Cincinnati takes the pitch. As such, they are racing on fast-track to ready themselves for the upcoming competition.
FC Cincinnati continues to steamroll through the USL record books and standings. Yes, they've got to get an MLS team ready for 2019. And USL teams have suffered statistical damage as FCC prepares.
Right now, FC Cincinnati has a seven-point lead in the Eastern Conference. With their win over Charleston Battery on August 19, they have a club-record 13-game unbeaten streak.
All this comes in a display of USL overachievement. And what could be tryouts for next year's Cincinnati MLS squad.
From the live-play tryouts, it's a cinch that midfielder Emmanuel Ledesma takes a spot in the squad. He plays right wing in FCC's 4-2-3-1 formation and he's shown value in a dramatic fashion. In Cincinnati's last two games, he scored goals off a free kick and a left-footer from outside the box. The latter was his 11th of the season. Ledesma's six successful strikes from outside the penalty area also lead the USL. In achieving his recent exploits, Ledesma has established himself among league-leaders in goals, assists, shots and yellow cards. He's running wild through all the competition, as are his team.
But a USL team alone won't compete strongly in MLS. Ledesma can do it. But not all currently on the roster can. A reshaping and re-tooling is required. FC Cincinnati's has kept MLS roster plans relatively quiet. But that has not stopped a little news from leaking out.
FCC signed two MLS players recently. They have spots on the roster. Portland Timbers' Fanendo Adi and San Jose Earthquakes' Fatai Alashe joined the squad. The latter, once nominated as MLS Rookie of the Year, technically comes on loan from the team. As for Adi, the team confirmed him as their first Designated Player.
With more moves like these, FC Cincinnati won't finish their final USL season by running roughshod over that competition. They'll carry momentum into their first MLS games in March 2019 also. And they'll have players in the squad who already have chemistry, beginning with Ledesma, Adi, and Alashe.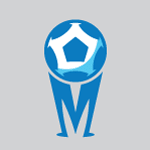 Want your voice heard? Join the MLS Multiplex team!
Write for us!
FC Cincinnati has plenty of supporters on board with this plan. The club announced 1,000 new season ticket accounts opened for their first MLS season. The team has renewed over 7,000 season ticket accounts of the existing 18,000. Impressive, especially given that the renewal deadline is not until September 5.
When announced as the next MLS expansion club, FC Cincinnati also got a warning that they had to be ready to play in MLS quickly — well under a year to hit the pitch.
They already had some MLS-class players on the club. Now they have some MLS-experienced players on the roster. FC Cincinnati isn't wasting time. The club is quickly getting ready for top-tier competition. Before you know it, it'll be the competition's turn.