Vancouver Whitecaps: Appreciating the here and now of Alphonso Davies
The Vancouver Whitecaps have a gem in Alphonso Davies, but, while it may be hard, it's best to appreciate him in his present form and not beyond.
The Vancouver Whitecaps did something that was projected as impossible, seeing as how gunslinging Atlanta United tried the same thing and lost 4-0. They went into BBVA Compass Stadium and they won 2-1, striking on two quick counterattacks and defending like champs.
It took some innovation from the Impact. The mighty, mighty Brek Shea had to work magic after Marcel de Jong was subbed out due to an injury.
And somehow in the mix of it all, the Vancouver Whitecaps' indelible Alphonso Davies ended up playing leftback. The 17-year-old wonder-Canadian doesn't seem to have any weaknesses. He made a potent Andrew Wenger look like he had a flat tire, when in fact, Davies was just quicker and sharper.
Davies added this performance to his goal and assist, man of the match worthy opening day against Montreal Impact. It set the standard high for the young man, who was coming off his first full year with the club, but there was no reason to believe he couldn't stand up to the expectations. Which he did, only on the defensive side of things and on a couple of counter attacks where he proved to be, literally, unstoppable.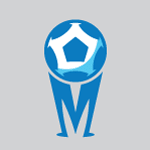 Want your voice heard? Join the MLS Multiplex team!
Write for us!
Sometimes it's hard to focus on a 17-year-old for what he is in the here and now. I think of Christian Pulisic and how all anyone could talk about was what he was going to be, not what he currently was. They still kind of do. It's inevitable for the most part.
But for the Vancouver Whitecaps' Alphonso Davies, an MLS emerging star (or, rather, a star already), I find myself stopping to smell the roses (who doesn't love a cliche?) more times than not because forecasting out to what he will become is a crapshoot that goes wrong all too often.
Honestly though, it's not that that holds me back. I don't think Davies is going to be the next Freddy Adu. But he is, at some point, going to feel the call to European football. He has said as much himself. And for a player who is always several years ahead of the curve, that call may come sooner rather than later.
There are teams in Europe that will lap up someone like Davies and make him a superstar. I'm thinking of Borussia Dortmund, FC Schalke, etc. The Bundesliga is becoming famous for their admirable dedication to giving young players a chance to thrive. Ask Ousmane Dembele, Weston McKennie or, of course, Pulisic.
Alphonso Davies has a home outside of North America's continued attempts to elevate themselves on the world stage. He's already been invited on trial at Manchester United, though Vancouver didn't allow it to happen.
Davies isn't going to stay in MLS long, and perhaps I'm sounding like a jealous spouse, but that really salts my britches. And that is why I make it a point to appreciate him while he's here because as much as I want to believe that something could change along the way, it probably won't. Talent like that doesn't just hang around.