Miami Beckham United: Nearing The Finish Line
The epic three-year saga that is David Beckham's pursuit of owning a MLS franchise in Miami is closer now to a reality than it's ever been.
Beckham alongside his newest investor, Todd Boehly, personally pitched their vision to MLS' Board of Governors and got the vote of confidence they needed to authorise a league committee to finalise the finer details of their proposal to enter the league in 2020.
Their winding journey towards establishing a Miami team is nearing a successful end, but it has been a journey they won't forget…
IT ALL STARTED…
… In 2014 when Miami was pencilled as MLS's 24th team after David Beckham exercised his option to establish an expansion franchise there, but from this point on it became an arduous journey characterised by a disastrous search for a stadium site.
Their opening chapter was defined by a knocked back attempt to locate the franchise at PortMiami, followed by having an endeavour to locate the stadium to Downtown Miami shot down in 2015, before efforts to build next to Marlins Park in Little Havana were derailed last year.
Then finally a forth candidate – the Overtown neighbourhood. And the group started to see ground break, but even this site came with its own problems.
OVERTOWN
The identified land in Overtown was a collection of smaller sites they needed to bring together.
They moved quickly to acquire six acres of the land privately for £14.7million, but a further three acres of land adjacent to the site were public land – belonging to the Miami County Water & Sewer Department, and acquiring it meant Miami city council approval.
So their venture was placed into limbo for a year while they navigated a web of local politics.
IN THE MEANTIME…
… they organised more pieces of the puzzle into place.
A big part of the project floundering since its beginning was a lack of credibility around having significant, reliable financial backing – this was a project expected to top the $300 million mark.
But that all changed once Los Angeles Dodgers part-owner and billionaire investment banker, Todd Boehly came on board in April 2017; joining Beckham, Sprint CEO Marcelo Claure, entertainment mogul Simon Fuller and MLS veteran exec Tim Leiweke as investors.
With a full team in place, and prior to a Miami council decision to allow them to purchase the additional public land in Overtown, they set about proving they belonged there.
PROVING THEMSELVES AS COMMUNITY PARTNERS
Residents had raised concerns that the group wouldn't be bringing enough to the local area to compensate for the disruption.And success was as contingent on proving that point of view wrong as much as it was the financials.
Miami Beckham United (MBU) stole a march by scheduling a series of town hall meetings and taking their pitch directly to the residents of Overtown – first allaying fears of traffic and parking complications with a strategy to keep cars away from the stadium area; a plan to encourage the use of public transportation, and a "March to the Match" that would parade fans on foot to the stadium en masse.
They presented this strategy as a paradigm shift as to how people could travel to large events. While at the same time, they unveiled a privately-funded, open-roof, 25,000-seat stadium not reliant on subsidies and instead subject to county property tax.
This was a different proposition altogether – that was the message they were leaving with the city council to decide.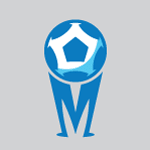 Want your voice heard? Join the MLS Multiplex team!
Write for us!
6TH JUNE 2017
Then came decision day.
And it is one which will go down as a turning point in the history of Miami-Beckham United: it is the day their fate changed.
Because at the forth time of asking, on June 6th 2017, after more than a year of conversation, the City of Miami council formally endorsed the £7 million sale of the three-acre land the group needed to get a stadium off the ground.
That meant that apart from some city zoning permit formalities, the last major political hurdle was done. They were free to pursue their franchise dream with gusto.
NOW THE HARD WORK WAS DONE
It was on to the league.
The first major step was receiving a vote of confidence from the Board of Governors, and now the matter is in the hands of a league committee to grant Miami the formal approval of a spot in MLS.
They are very much now the finish line, with just a bit more to go.
AS THE GREATEST OF INVESTMENTS NEARS A RETURN ON ITSELF
When Beckham joined MLS in 2007, his incentive package included a discounted offer to launch an expansion franchise for just $25 million. The figure for entry is now at $150 million, and with MBU partner Tim Leiweke recently estimating the team would be worth $500 million by the time it entered the league, this could be the best move Beckham has made.
But what's important is that Miami is ready for it. And it needs to be because it could be a reality by the end of the year.