Will Ignacio Piatti Re-Sign With the Montreal Impact?
With Ignacio Piatti set to be a free agent at the end of the 2016 season, will he re-sign with the Montreal Impact or head somewhere else?
Ignacio Piatti has enjoyed a fine stint in Major League Soccer since joining the Montreal Impact in 2014. Now with his contract set to expire after this season, will he re-sign with the team or will he be on the move? This is a the main question surrounding the club with the year almost over.
Many have linked the 31-year old attacking midfielder with a move back to Argentina with his former club of San Lorenzo. Also, MLS Transfers tweeted that "hearing a possibility of him heading to France. Not sure how realistic that is." With the rumors surrounding the impending free agent, these talks will only grow when the MLS season ends in December.
The Argentina international will have multiple clubs to choose from once he hits the open market but Montreal would hate to see him leave. Piatti has been arguably their best player since joining the club as he has recorded 30 goals and 15 assists in only 63 matches. That production would be difficult to replace so the Impact should be hoping that he wants to return.
Another wrinkle in some of the rumors linking Ignacio back to San Lorenzo of the Argentine Primera Division is that his father's health may lead him back to his home country to be closer to his dad. Piatti's father fell sick to a grave illness last season and that forced the player to miss some time with the team. Family always comes before anything but this could just be another reason Ignacio may leave Montreal.
Ignacio made the 2016 MLS' All-Star team and has helped the Impact clinch a spot in the playoffs this year. He is their most consistent attacking threat as he leads the team in goals with 17 and tied for the lead in assists with six this season. He is one of Montreal's three designated players and is making $425,000 this season.
If he does re-sign with the Montreal Impact, expect a big jump in his wages. He is currently the fourth highest paid player on the team behind Didier Drogba ($2.1 M), Laurent Ciman ($661,666), and Lucas Ontivero ($440,000). (MLS Players Union) As their best attacking player and maybe best all-around player, Piatti deserves more money for his contributions on the pitch.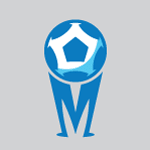 Want your voice heard? Join the MLS Multiplex team!
Write for us!
It will be an interesting situation to watch after the season but as one of the best players in the league, fans would hate to see Ignacio leave. Whether the rumors of him re-joining San Lorenzo are true or not, only time will tell but one thing that is for sure, is that Piatti will be out of contract after the 2016 season. Here's hoping that the Montreal Impact shell out the money required to bring him back and that he wants to stay.