MLS Rumors: Branislav Ivanovic to Major League Soccer in 2017?
Recent reports have linked out of favor Chelsea defender, Bratislava Ivanovic, with a move to MLS as he is set to receive offers to join in 2017.
A recent Rumor from Bleacher Report have linked Bratislava Ivanovic with a move to Major League Soccer. He has fallen out of favor under new manager, Antonio Conte, and Ivanovic doesn't have a long-term future at Chelsea. The right back will reportedly receive offers to join MLS in 2017.
The 32-year old defender has been with the London-based club since 2008 and has appeared in over 250 games with the team. The report from Bleacher Report also said that he could follow former Chelsea teammates with the move stateside. Frank Lampard, Ashley Cole, and Didier Drogba have all made the move from Chelsea to MLS in recent years.
This is an interesting report because Ivanovic could be a great player for Major League Soccer. He is still a very talented right back and he could even occupy a designated player spot. There are only four defenders in the league that occupy a designated player spot, so while it is unlikely, it is a possibility.
Even if an MLS team does not offer the Serbian international a DP contract, the league could still be an enticing option. Many former teammates have made the move and that could be convincing enough for Bratislava. Even though he is nearing the later stages of his career, Ivanovic still has enough skill and talent to play with some of the best in the world.
His career in England with Chelsea has consisted of him winning two Premier League Titles, one UEFA Champions League, and twice being named to the PFA Team of the Year. Just last season, Ivanovic was the team captain under Jose Mourinho while John Terry was out. Even though the club had a disappointing year, Bratislava still appeared and started in 33 games.
It is clear that the Serbian international is still in great fitness and form. Even at 32-years old, it is unlikely that he would need to miss many games during the season. It will be interesting to see if Ivanovic wants to make the move to the United States' top flight league.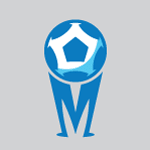 Want your voice heard? Join the MLS Multiplex team!
Write for us!
I think that this move has a great chance at happening and if it does happen, it would be great for both the league, the player, and the club that he signs with. Ivanovic could still play in the top leagues in Europe but a move to MLS might be in his best interest. He could get regular playing time, sign a good deal, play alongside former teammates, and have a chance at an MLS Cup.