MLS: 3 reasons why All-Star Game format change is fantastic
The MLS All-Star Game has repeatedly applied a tired format over the course of the last decade, harming the league's reputation and disinteresting fans over and over again. Now, with a new format where the best in the league will face off against the best in Liga MX, a refreshed mid-season classic may be just what the league needs for continued growth.
It has been a long time coming, but soccer fans across North America can finally rejoice as representatives from both Major League Soccer and Liga MX came together this week to announce a new All-Star Game format that will feature the top players from both respective leagues in 2020.
The announcement comes as a break from tradition, as the midseason classic has typically pitted a team of MLS All-Stars against a UEFA Champions League team of note. This format has often left more to be desired from fans. The games have lacked quality and good fortune for an MLS side that is entering 2020 on a four-year losing streak. A change was needed.
And so, enter the new format. Here are three reasons why it will be a good change for MLS and the All-Star Game.
3. Improved league image
As a relatively new league to the United States and Canada, Major League Soccer has always had the burden of creating its own intrigue and fandom from within a culture where other major sports have had decades to develop. So in past years, the MLS All-Star Game had served as a platform for drawing in new audiences through a spectacle that dangled the likes of Harry Kane and Eden Hazard before us.
But while these global names may have drawn in high attendances and national media coverage, it drew attention to the game for all the wrong reasons, which has caused MLS' brand as a league to suffer. It created a lose-lose situation for the league year after year, giving life to the same two damaging narratives: that if the MLS All-Stars won, it was because they played a reserve team whose top players had been left off of the roster; and if they lost, it would be defined as an embarrassment that an entire team made up of the league's best players couldn't even topple a heavily rotated European team in the midst of their preseason. This helped to attract fans to the sport, but not MLS in particular.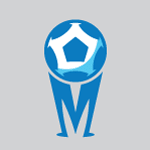 Want your voice heard? Join the MLS Multiplex team!
Write for us!
But now in 2019, Americans and Canadians don't need convincing that soccer is a worthy sport to watch; they just need convincing that Major League Soccer is a high-quality product. And with a new game format against a Liga MX roster constructed in a similar fashion, MLS has a chance to present a higher quality product to its current and potential audiences.
Both leagues are of near-equal quality. A match in which the best of both leagues face off will ensure a more even and competitive showing. Also, due to the rivalry that is growing between leagues as of late, the stakes will be higher for each team to prove victorious. Liga MX is a highly talented league, so, in a game where both teams are built with similar structures and objectives, MLS finally has the chance to put their best foot forward come 2020. And this will unquestionably improve the overall image of the league.