MLS: Top 4 overarching ways to improve league
MLS is a growing, flourishing league with increasing potential. But there are still many structural problems with North America's number one soccer division. Here are the top four overarching ways the league can improve.
Coming from Costa Rica, a country which has a long history of promotion and relegation, I was shocked at the lack of it here in Major League Soccer itself. It wasn't until I was in college and took a course into Sports Law that I discovered why.
MLS functions as a single-entity model league where each individual 'team owner' operates a team. The reason why the term 'team owner' is in quotation marks is because the ownership group doesn't really own a team but a share of the entire MLS conglomerate. That is to say that they own a portion of the entire league, not the team itself.
So, with that in mind, here are four overarching ways that MLS can improve the league over the coming years.
4. Buy out the entire USL
As of 2017, all of the United Soccer League was worth $4 billion, which is mere pennies to MLS. The main purpose of proposing that MLS should buy the USL is to introduce promotion and relegation, which will introduce competition and erase the sense of comfort.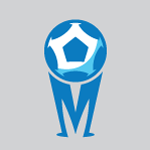 Want your voice heard? Join the MLS Multiplex team!
Write for us!
The main reason that I thought why the USMNT did not make it to Russia 2018 is the fact that majority of the squad that went to Couva played in the MLS, an inherently uncompetitive league because of the lack of promotion and relegation. In fact, there is a distinct feeling of relaxation because the players who played in the LA Galaxy and others who were at the end of the aggregate table knew that they were guaranteed to play in the top flight of American soccer. That is not how soccer worldwide operates. In fact, Hamburg SV, the last of the Bundesliga clubs to be relegated after 50-plus years, lost €20 million in revenue by playing in the 2. Bundesliga.
There are two drawbacks but those are minimal compared to the benefits. The first drawback is the possible congressional block of a merger between the USL and the MLS. The second is to convince the 30 stakeholders that by adding this it would be beneficial sporting wise to the USMNT. By FIFA's rules and regulations, there cannot be two teams owned by the same owner(s) in the same division because it would create a conflict of interest. Convincing owners to relinquish ownership would not be easy. But for the overall benefit of MLS and U.S. Soccer, introducing promotion and relegation would be a net gain.