Chicago Fire Vs Toronto FC: 3 things we learned – A fitting farewell
Here are three things we learned from the Chicago Fire's 2-2 draw with Toronto FC as the Men in Red said goodbye to SeatGeek Stadium.
The Chicago Fire bid farewell to Bridgeview on Sunday afternoon, drawing 2-2 with Toronto FC at SeatGeek Stadium in their final home match of the season. The conditions were dreadful and the play on the field was not much better. The rain did no favors to the players. Passes were often overhit, dribbling was difficult, and the ball rarely ran smoothly across the pitch.
Toronto eventually opened the scoring through Jozy Altidore at the hour mark, the American squeezing in behind the Chicago Fire defense before slotting home. The Men In Red equalized quickly, however, when substitute Aleksandar Katai drilled a low finish into the bottom corner. The Fire then took the lead courtesy of a glancing header from Fabian Herbers, only to let it slip three minutes later as Omar Gonzalez got his head onto the end of a corner.
Here are three things we learned from the exciting 2-2 draw.
3. Postseason hope finally dies
The Chicago Fire were officially eliminated from playoff contention on Saturday as the New England Revolution's win over New York City FC put them out of reach in the standings. Although it ultimately didn't matter, Chicago did not help themselves, failing to win once again at home.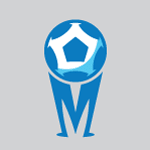 Want your voice heard? Join the MLS Multiplex team!
Write for us!
Now, with any hopes of the postseason finally gone for good, fans can look back and realize how truly disappointing this season was. The Eastern Conference was in shambles the entire year, but the Fire couldn't even manage to be one of the best seven teams in it. Considering the stacked roster Chicago has, that is unacceptable.
The bulk of the blame will deservedly fall on head coach Veljko Paunovic, who just couldn't get the most out of his players. The front office is at fault as well, of course, as they're refusal to fire him eventually cost the team a spot in the playoffs. If the Fire want any hope of returning to the postseason next time out, they'll need to make some changes to the staff.